This term as part of our theme of World War Two, we have been learning how to do the movements for Swing Dance. We all really enjoyed putting our own routines together and taking part in a Swing Marathon. See our routines below
World at War?
This term our focus in Topic will be World War Two.
We will be learning about some of the main events that occurred during the conflict. We will be also find out about the role of Churchill, how the Luftwaffe planned their attacks and how America joined the war.
Click on the image below to find out more for yourself.
Changing materials is our focus in Science this term. We will begin by revising our knowledge of the difference between solids, liquids and gases, before we carry out practical experiments to test for solubility, oxidation and reversible or irreversible changes.
Christmas is coming!!! It's time to start learning the lyrics to Christmas Carols. Click on the link to get a head start.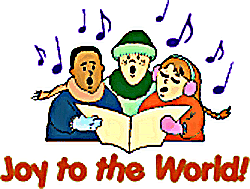 Spelling, Punctuation and Grammar are important components that we all need to make us better readers and writers. Click on the image below to try out some revision exercises.