Home Learning Spring Term 2
For any children who have to isolate or work from home, home learning will be posted on the class blog and packs can be collected from the office!
Each week, please follow the learning provided on this page/in your pack and the 2Dos on Purple Mash. In year 6, we expect you to complete a math and literacy lesson, at least 1 2Do on Purple mash DAILY and a topic lesson or RE lesson daily. Make sure you keep evidence of your learning for when you return and you can also send us examples or photos of your work on the PurpleMash class blog, 2email or your new emails you will be sent by Monday.
Weekly music- lessons can be found on this link to Rock Steady. KS2 session run every Friday at 2- 2:30pm. Use this Link which will update weekly: Friday 15th January - https://www.youtube.com/watch?v=700gKDgHH58&feature=youtu.be
Weekly PE - can now be down with Joe Wickes on his YouTube Channel: https://www.youtube.com/channel/UCAxW1XT0iEJo0TYlRfn6rYQ
Rewards - You cans till earn stickers for your chart by sending in work and every 5 Purple Mash reward equals 1 sticker!
Well-being Wednesdays: Don't forget to have some time away from screens and reflect on all the wonderful things you have! Here are some activities you could do..
my positive affirmations journal
Pobble - Non-Screen activities to do at home.docx
my-wellbeing-challenge-booklet_ver_1.pdf
Oxford United Activity Books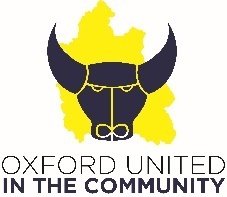 Oxford_United_Activity_Workbook Week 1.pdf
| Name | |
| --- | --- |
| Home Learning - Art-DT -Beast Creator - Wk 2.docx | Download |
| Home Learning - Beast Creator - Science - Wk 2.docx | Download |
| Home Learning - Topic - Beast Creator - Wk 2.docx | Download |
| Topic - Wk 2 - Beast Creator - Mapping Minibeasts - Where they originate.docx | Download |
| Topic - Wk 2 - Beast Creator - Mapping Minibeasts - World Map labelled.pdf | Download |
Showing 1-5 of 5
Week 1 ( 22nd - 26th February)
RE week 1
We have 2 lessons left of the Baptism RE planning from last term - you already have this in your pack. Please complete these 2 this week, before we start Lent next week.
Useful RE Blog Posts:
Use the files below for all your learning resources:
Literacy week 1
Our topic this term is 'Beast Creator.' Our literacy will be bug-related and beast-inspired each week. This week, we will start by researching a mini-beast and writing non-chronological reports to share information on your chosen critter.
Topic Week 1
To kick start our exciting new topic, this week you will be going on a bug hunt in your garden or on your daily walk. You will also be looking at Charles Darwin's sketches to help create your own...
Useful websites to help you:
Insects (nationalgeographic.com)
Minibeasts - KS2 Science - BBC Bitesize
Science Week 1
This week, you will be able to use your knowledge of classification keys to classify a range of weird and wonderful minibeasts.
Art Week 1
This week, you will be exploring the work and discoveries of Charles Darwin, then using detail to create your own imagery of minibeasts.