Class Gallery
Week 6- Term 4
To end this term we had virtual assembly where Ms.Carbon wished us all a happy Easter. For working so hard this term, we then had an Easter Egg hunt around the school grounds. Oliver, Annie and Mason received their math's certificate.
Week 4 - Term 4
We have been busy working from home until Friday. It was so nice to see all the children back and on Friday!!
Week 3 - Term 4
We are back to home learning this week again so we are keeping in touch with our online daily meetings where we play games and read stories.
Week2- Term 4
This week Eve has yet again won her Level 9 certificate, what an achievement!!! We have also done a Science experiment investigating what happens to our teeth when we drink certain things, I will never be drinking orange juice again!! The class have also made a healthy fruit salad snack, what do you have for your snack? Is it healthy? World Book day was Thursday this week and I will display their work they did next week when the rest of the class are back. We are getting excited to see everyone.....
Week 1- Term 4
We have had a very busy week. The most exciting was having another Irish dancing lesson with children at home. It was lovely to see them all. Also Eve was awarded another Math's certificate, well done Eve. She is on level 9, amazing!!! Stars of the week were Aedan, Guardion, Zabrina and Selasi.
Class Gallery
HAVE A RESTFUL AND HAPPY HALF TERM!!!
Week 6- Term 3
We just want to say a big well done for the children working so hard at home and at school. We have been so impressed with all the work we have seen and would love to see more. Pictures below are some of that hard work we have seen this week, at home and at school. We did a zoom lesson for PE as a treat in school learning 'Irish dancing'. For the first two weeks of next term we will do this again if any children at home want to join....
Week 5- Term 3
This week everyone has been very busy, both at home and at school. We celebrated St Brigid's feast day by making the St Brigid's cross and holding a green party at school!! My Home Star is Amber for this week. My school stars are Shai, Mason and Georgette. Zabrina, Eve, Mason and Maya achieved their math's certificates. Look at our fantastic topic board as well!! Well done everyone, keep going, one more week till half term and a well deserved rest!!
Click here to see Lena's cross too.
Class Gallery
Week 4- Term 3
I am so proud of everyone at home and at school. I thought this week we could spend a moment thinking about everyone home schooling and congratulating everyone on the efforts they have put in.
My home stars are, LENA R, AEDAN and OLIVER!!!! You are amazing and we love seeing your work!!!
Week 3- Term 3
Two maths certificates awarded today, look at their beautiful smiles.....
Week 2 Term 3
We have been busy finishing our Roman coins this week and we made a 'Nativity Silhouette'. We also had 4 children pass their maths certificates and our stars of the week were Selasie, Eve, Guardion, Maya and Jahila.
Term 3 Week 1
Happy New Year!! This week has been very strange but the children that are in have been very busy. Myself and Mrs Greer would love to see the work the other have done so please take a photo of it and send it in on our blogs on Purple Mash. The children that are in have done some lovely topic homework about the Romans and Celts in our new topic 'I am Warrior'. The class have also drawn a storymap of the story 'Escape from Pompeii'. Georgette has got another Maths certificates and the stars of the week have been Mason, Selasie, Eve and Guardion.
Term 2 Week 7
Despite it being the last week of term, we have been busy, busy, busy.. We had Maths certificates, a pen licence award and FIVE star writers!!! We also took part in the Advent concert in the hall, made a Jesse tree display and designed our stars of Hope for 2021. We are so proud of all St Brigid class have achieved this term!!!
MERRY CHRISTMAS EVERYONE!!
Term 2- Week 6
Even though it is nearly the end of term we have been busy, busy busy....
In Violins we have been working hard to follow notes and learn 'Jingle Bells' using plucking and bows. We have this week been doing lots of Christmas crafts; making bambolleni, making Christmas decorations and making Christmas cards. This week has also seen lots of people pass the maths test for this week. Stars of the week were Guardion, Eve, Leena, Annie and Ronni.
Term 2- Week 5
This week we have finished decorating our Viking shield. We have started our work on Advent and in Art we used different colours and fonts to write the important words we think of during this season. We have also started to plan and write our stories using story maps and we have designed a 'success criteria' with all the features we need to add when writing. Taryn have also passed her maths level.
Our stars of the week have been Natan, Eve, Lena, Selasie and Jahila.
Term 2- Week 4
We have had a really busy week this week. Lots children have achieved their pen license certificate and maths certificates. The children have also finished their model Viking village in the class. We ended the week by getting ready for Advent; we changed our prayer corner and Aedan, Amber and Selasie helped make the Advent Wreath. We also made our advent calendar.
The Stars of the week were Mason C, Selasie, Laura, Jahila and Guardion.
Term 2- Week 3
We have had another busy week this week. Riley, Mason C and Mason MR, Alex, Guardion and Annie all got their number bond certificates this week. We also have started creating our model viking village, pictures to follow shortly. The Stars of the Week were Charlie, Oliver, Covenant, Guardion and Amber. On Friday we learnt about Road Safety Week and wore our odd socks for anti bullying week. More photos of their work are to follow.
Term 2- Week 2
We have been so busy this week and the kids have been fantastic. We have had children get their pen licence and some receiving their certificates for their maths tests. We also did a 1 mile jog for Children in Need and held a remembrance day assembly. The stars of the week were Covenant, Sebastien Laura, Natan and Lena M.
Week 1- Term 2
The children have done amazing homeschool projects, thank you for all their hard work. The children have also been working hard on there Math's certificates, we have been thinking about Remembrance Day coming up and working on our new story 'Arthur and the Golden Rope.' The Stars of the week have been Zabrina, Charlie, Annie and Mason M.R.
Week 8
The children have been working really hard and getting lots of certficates for Pen licenses, maths and writing.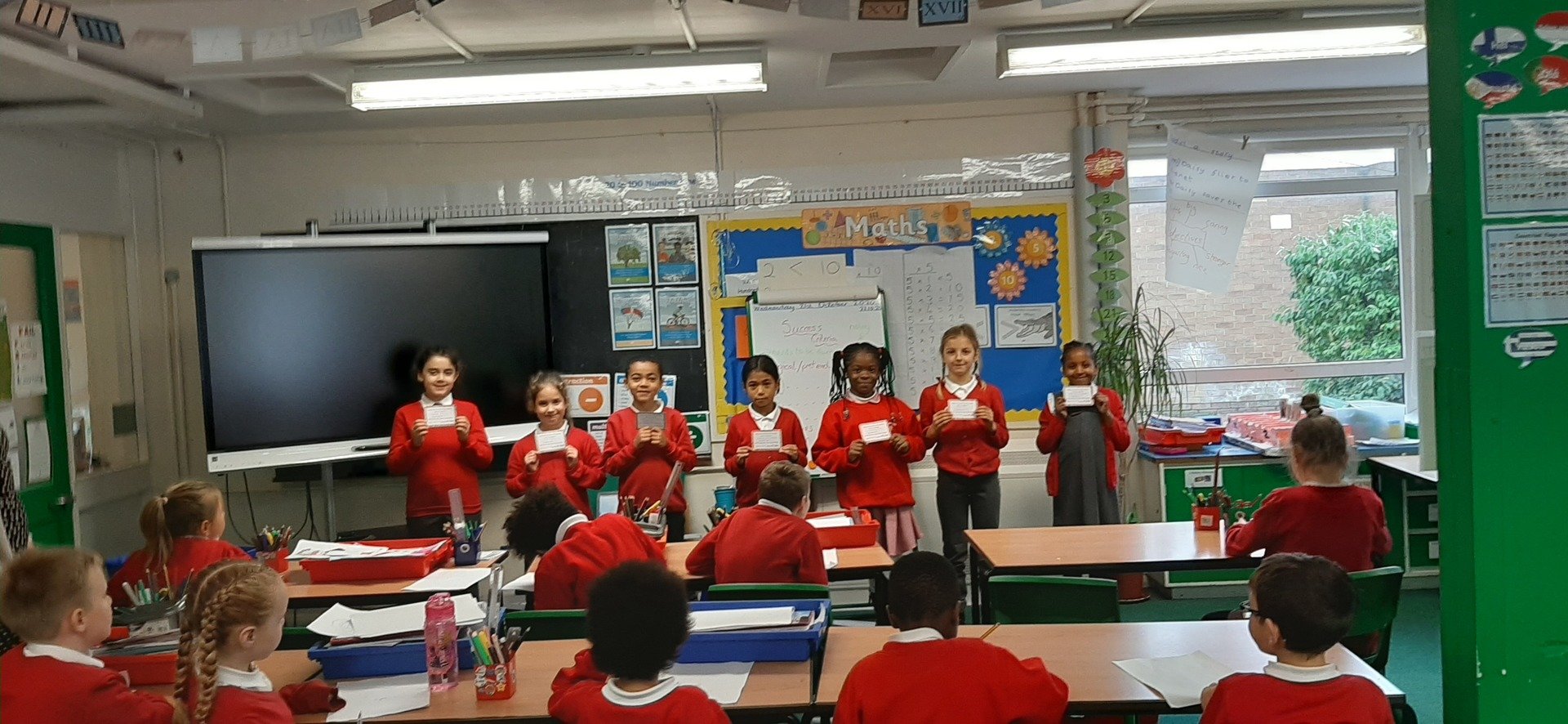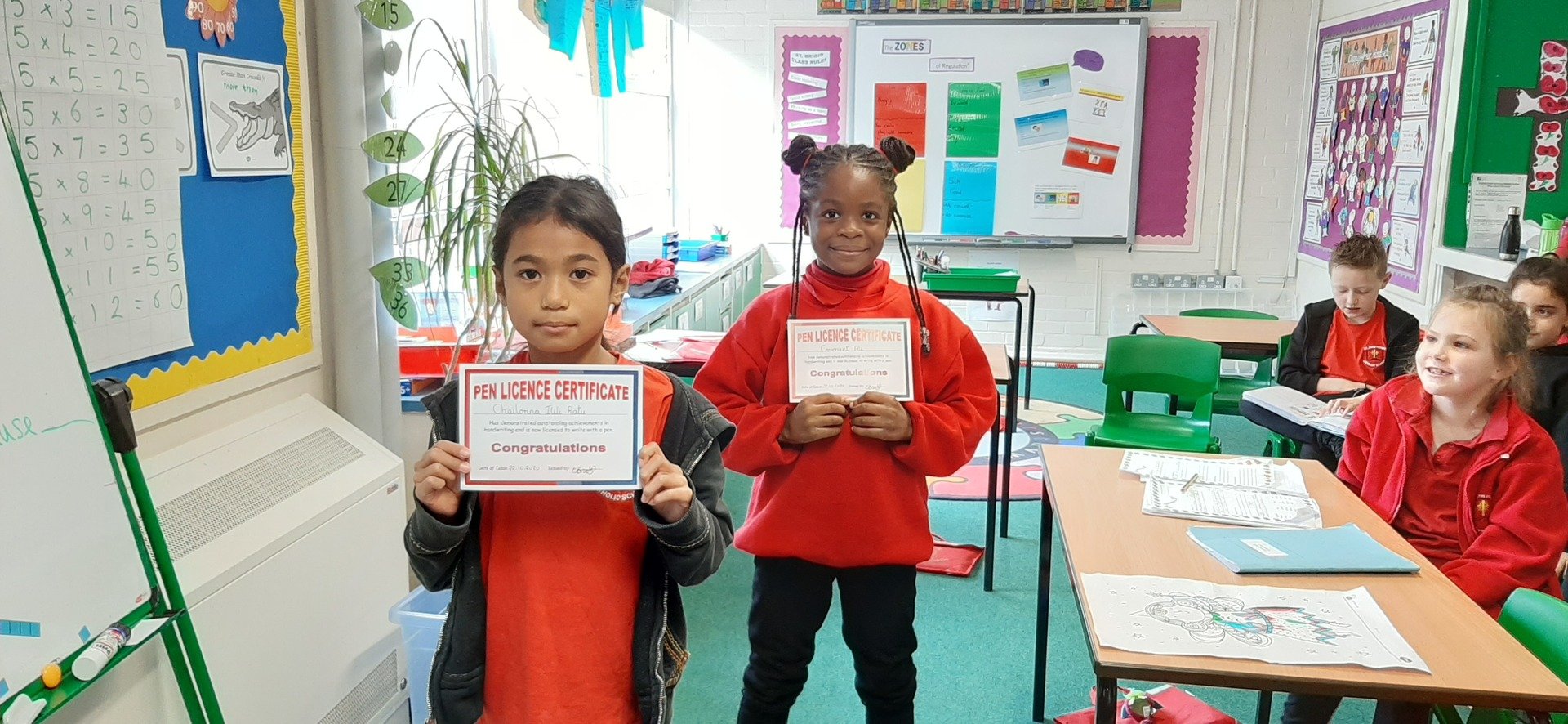 We have also displayed our science work about forces and gravity.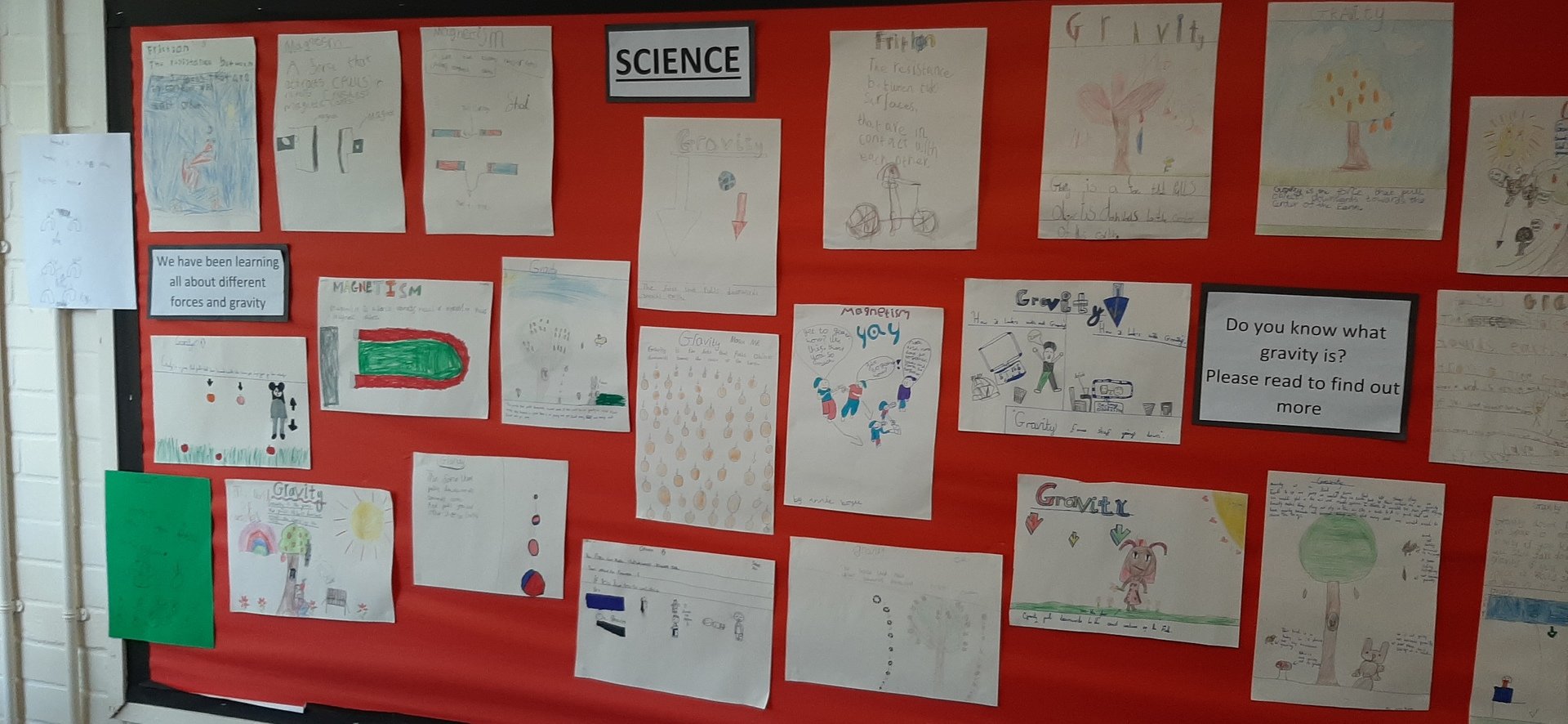 Week 7
Take a look at our finished topic display, isn't it great?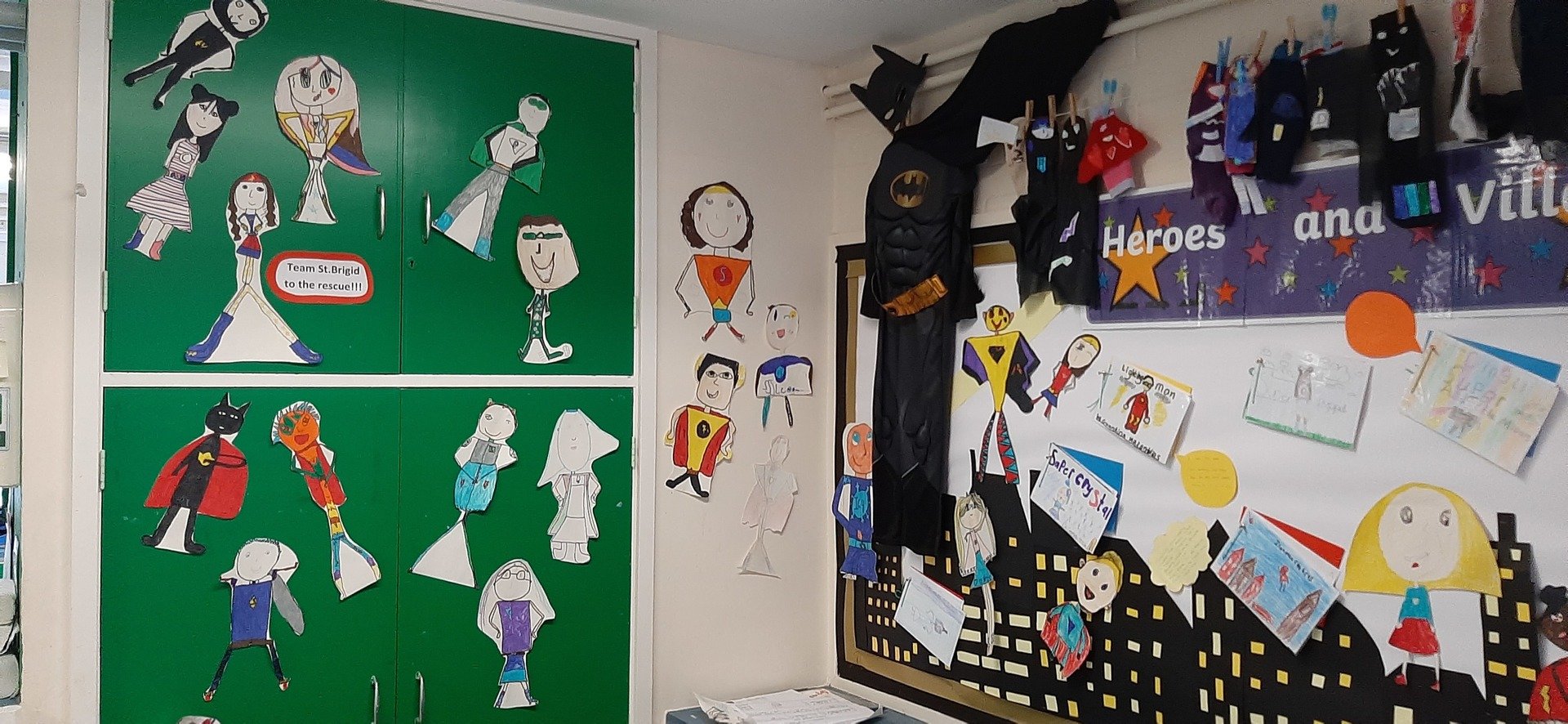 Year 3 have been incredible writers this week. Here are a few examples of this in the above slideshow. Please ask to read your child's as they have a copy in their book bag.
Children that won their next level math's certificates are: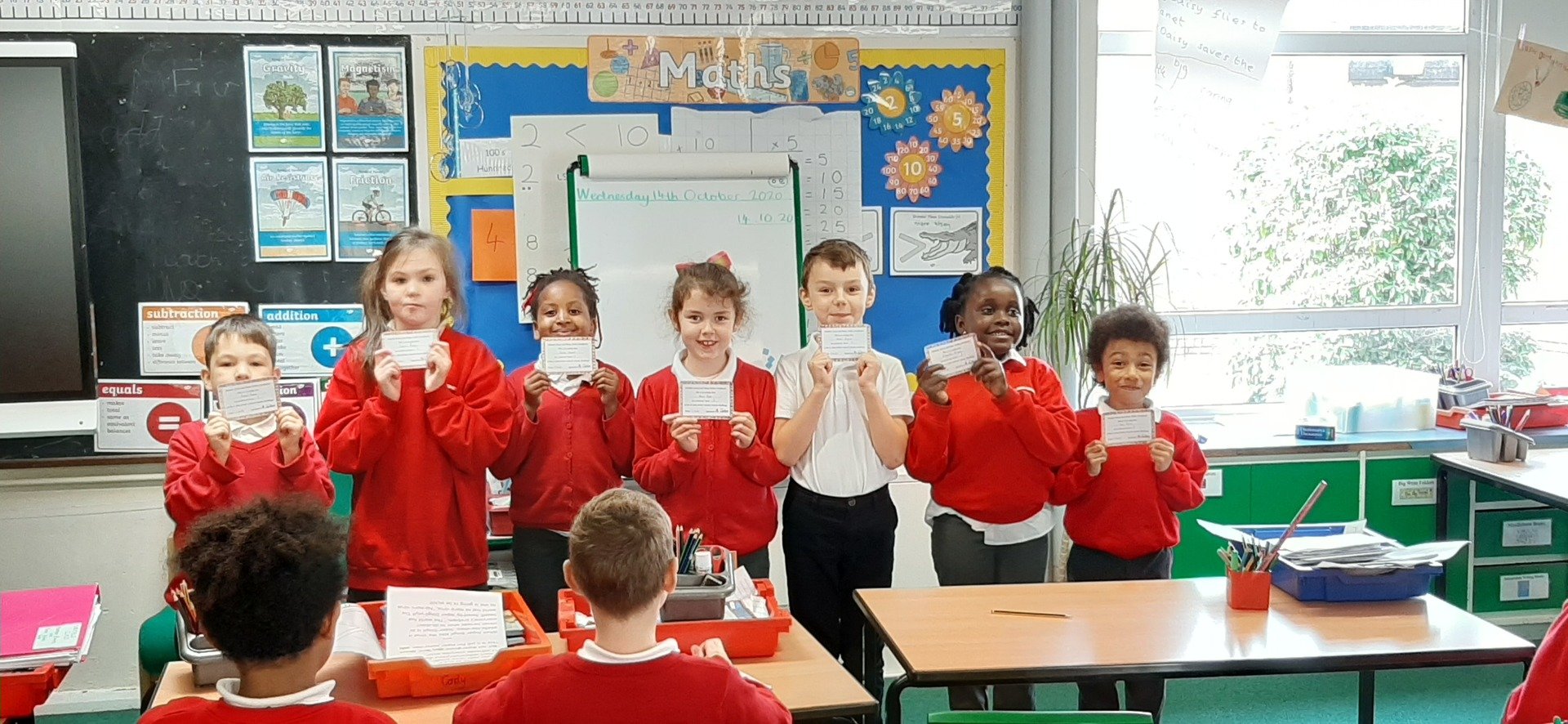 Stars of the week have been Oliver, Charlie, Jahila, Taryn and Annie.
WEEK 6
We have been busy busy this week. Ending the week with a lovely 'Virtual Assembly' where we showed our sock puppets we have made.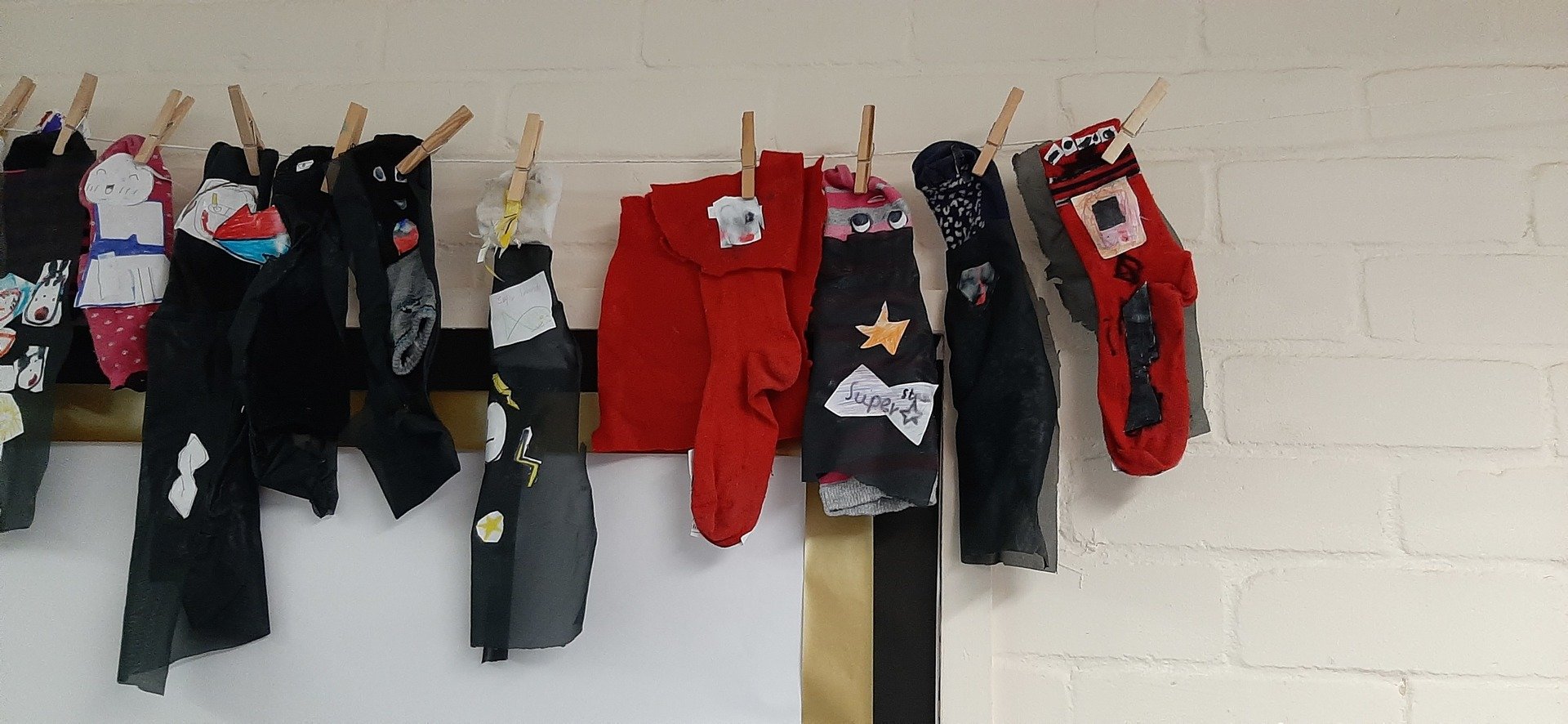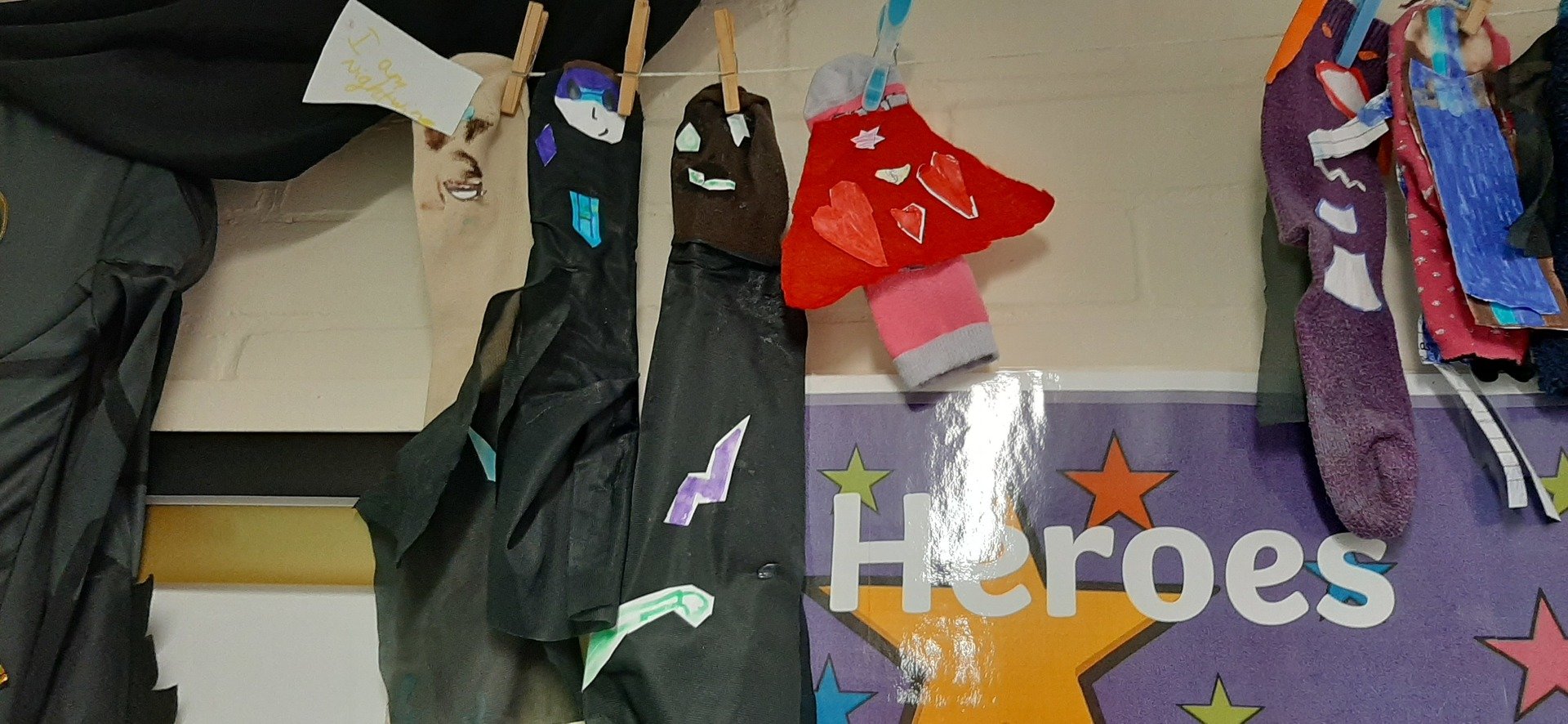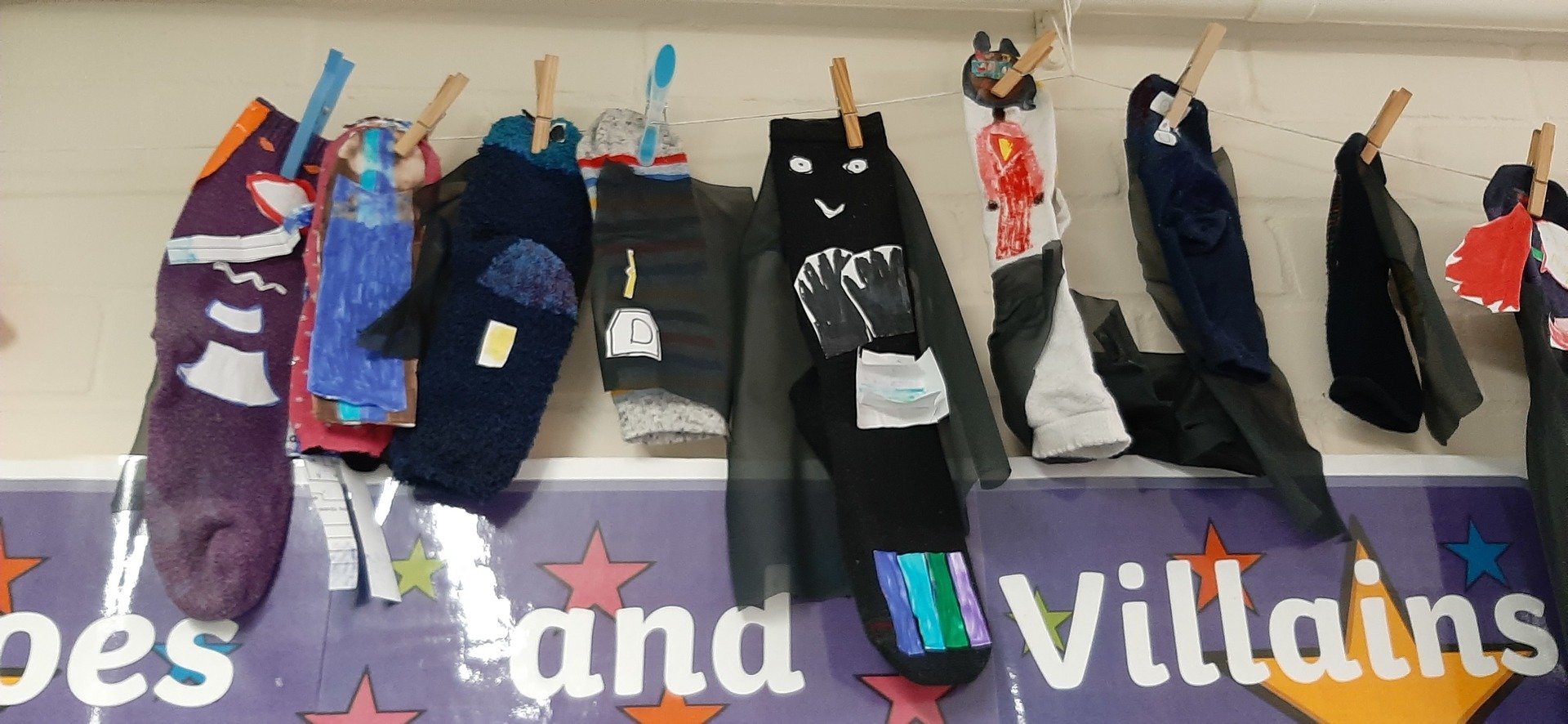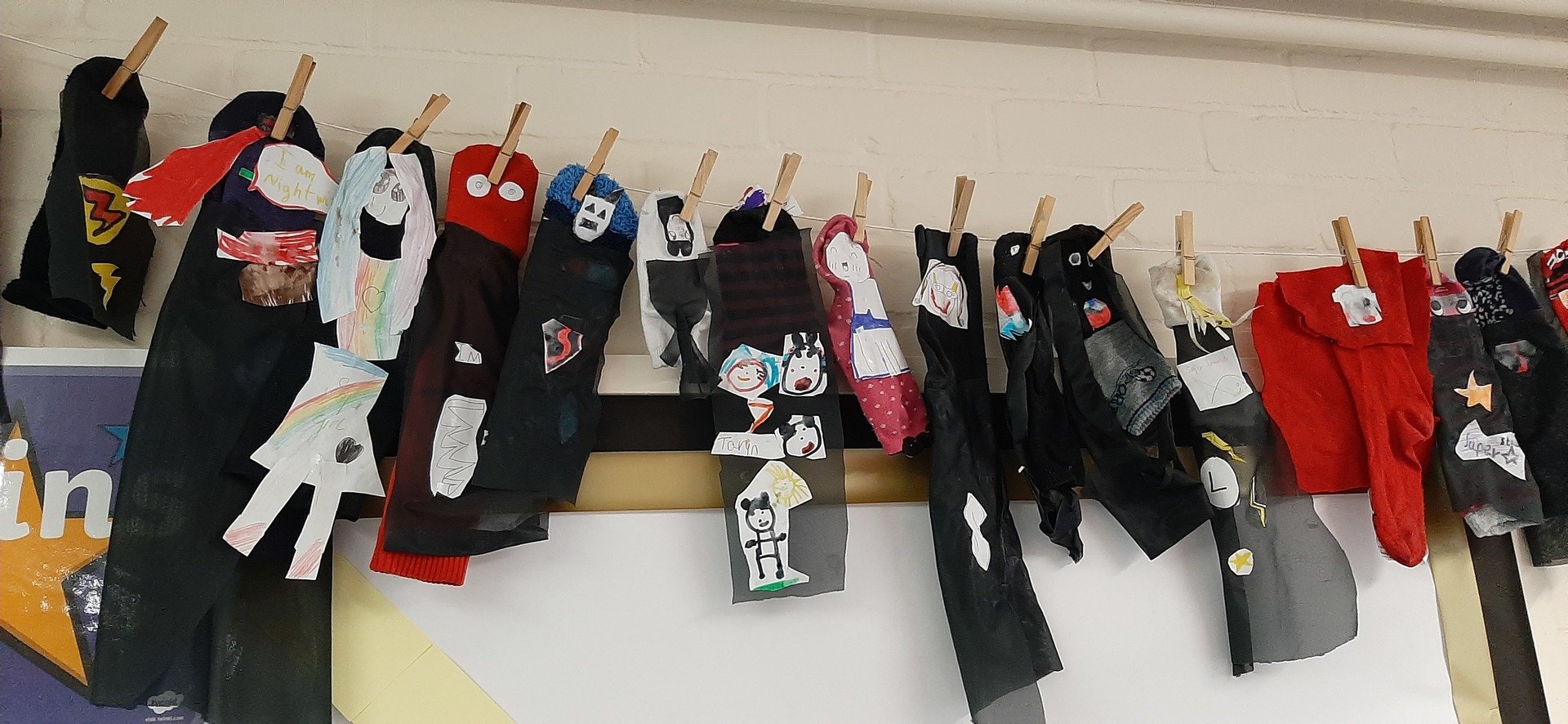 The topic display is starting to look lovely .....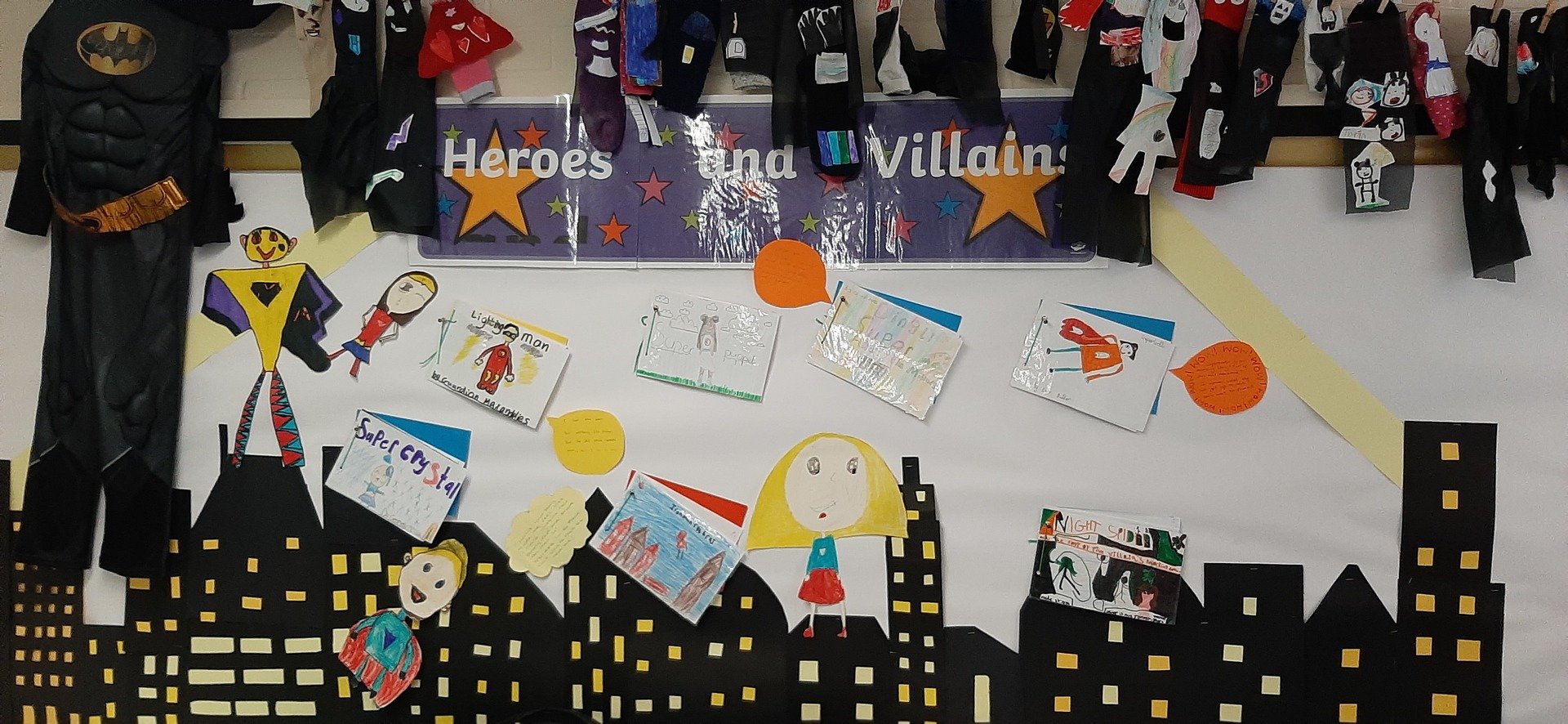 We also gave out some Math's certificate: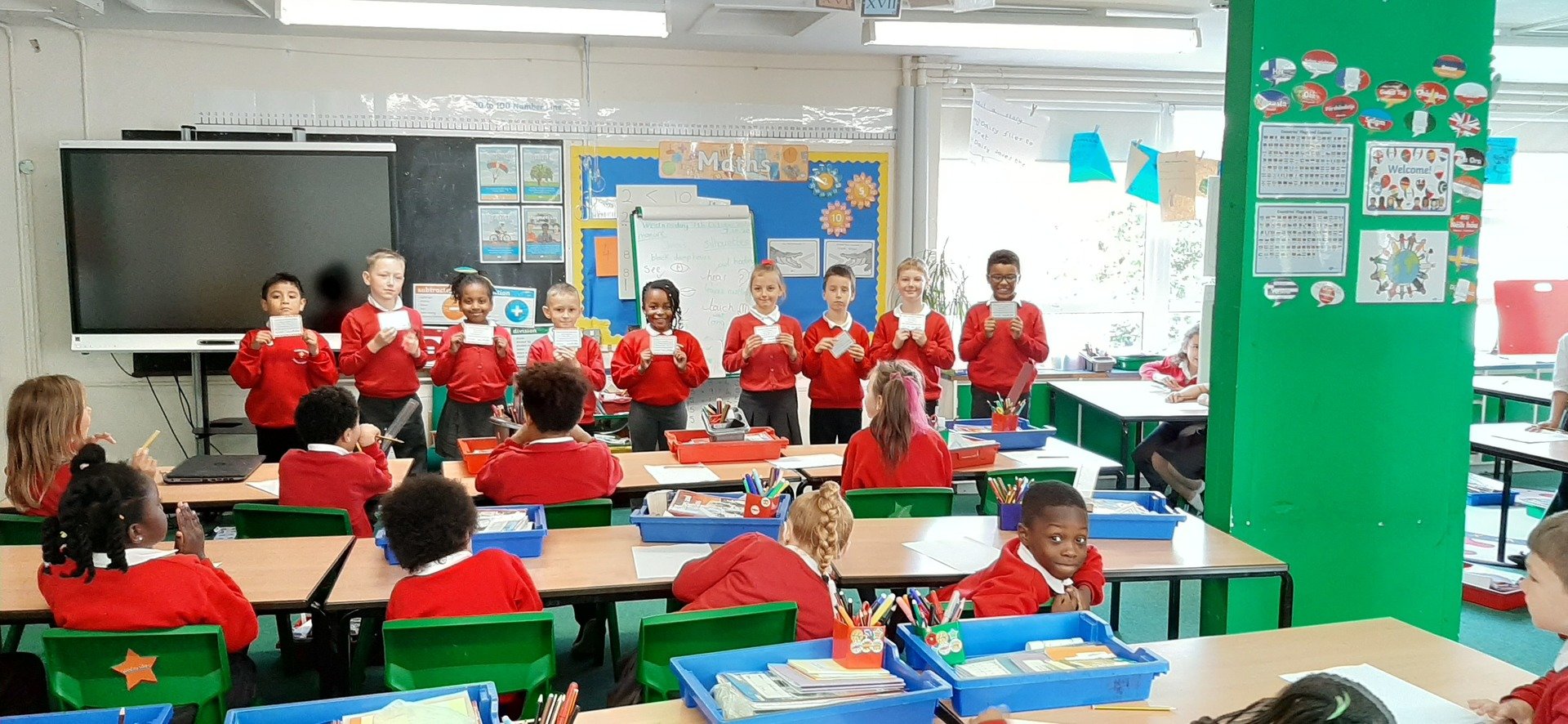 And three of our class already have pen licence!!!!!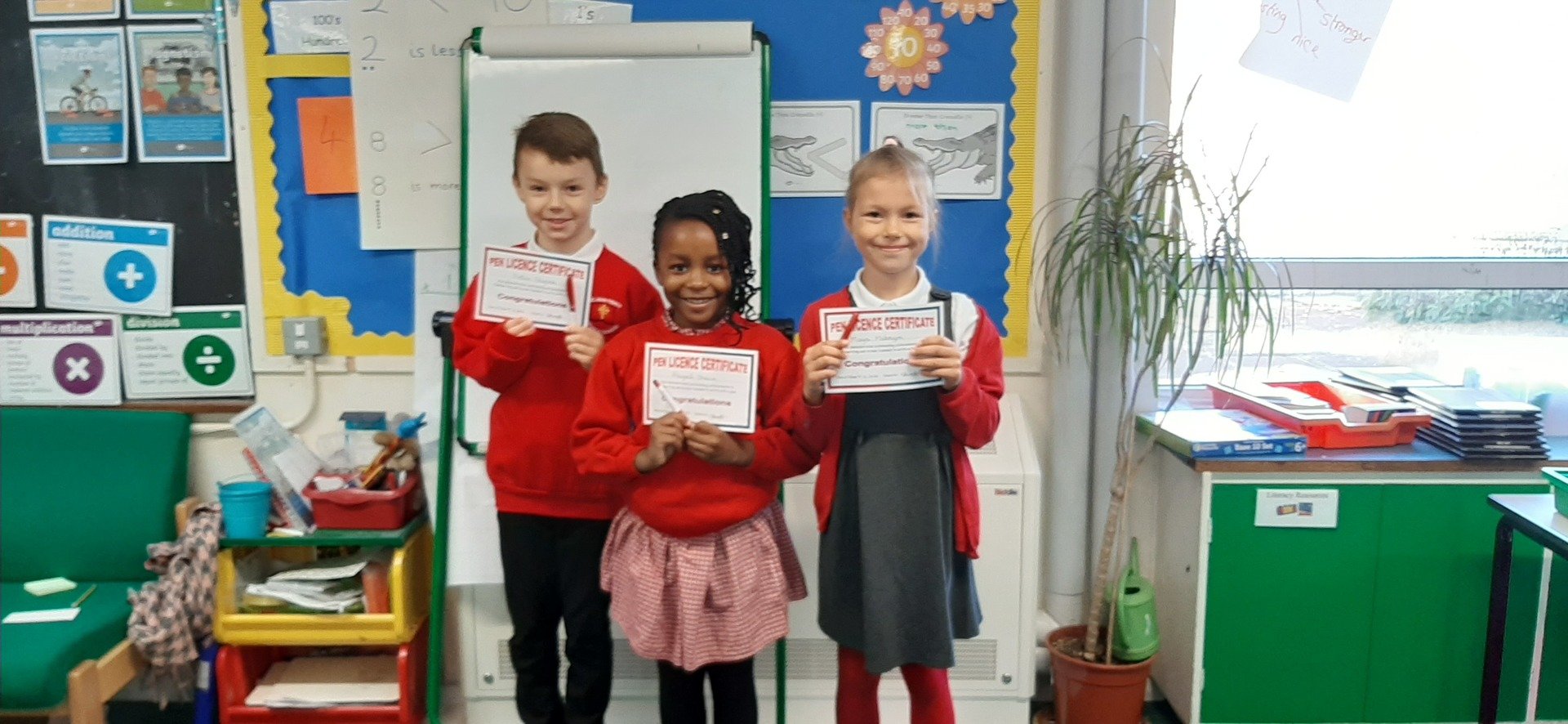 Stars of the week this week were,
Sebastian, Georgette, Shai, Yves and Zabrina.
WEEK 5
Today we had our first virtual sharing assembly. We loved seeing the whole of Key Stage 2 and sharing our books we have made based on the book 'Super Daisy'! We have brought them home to share... We hope you enjoy and write your comments on the speech bubbles provided. We will display them in class next week.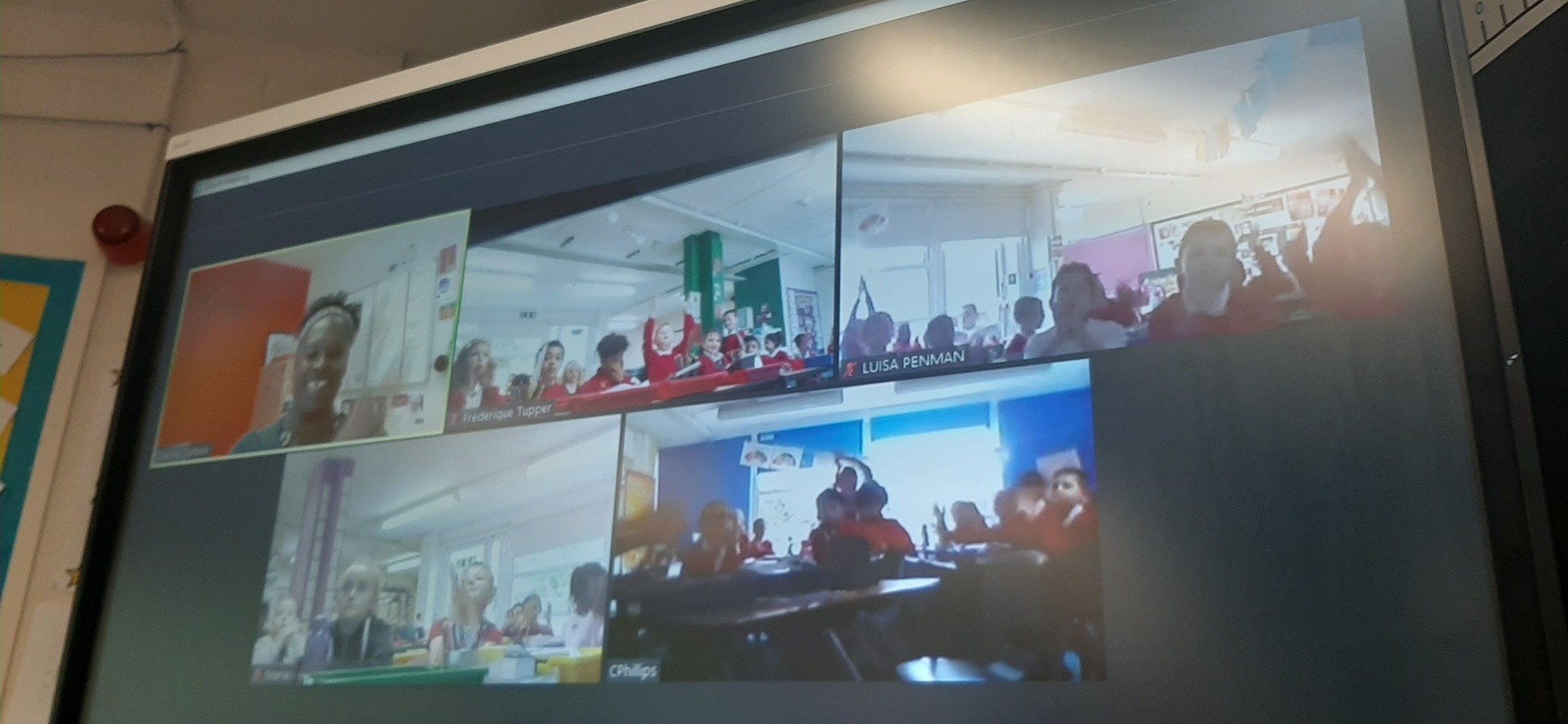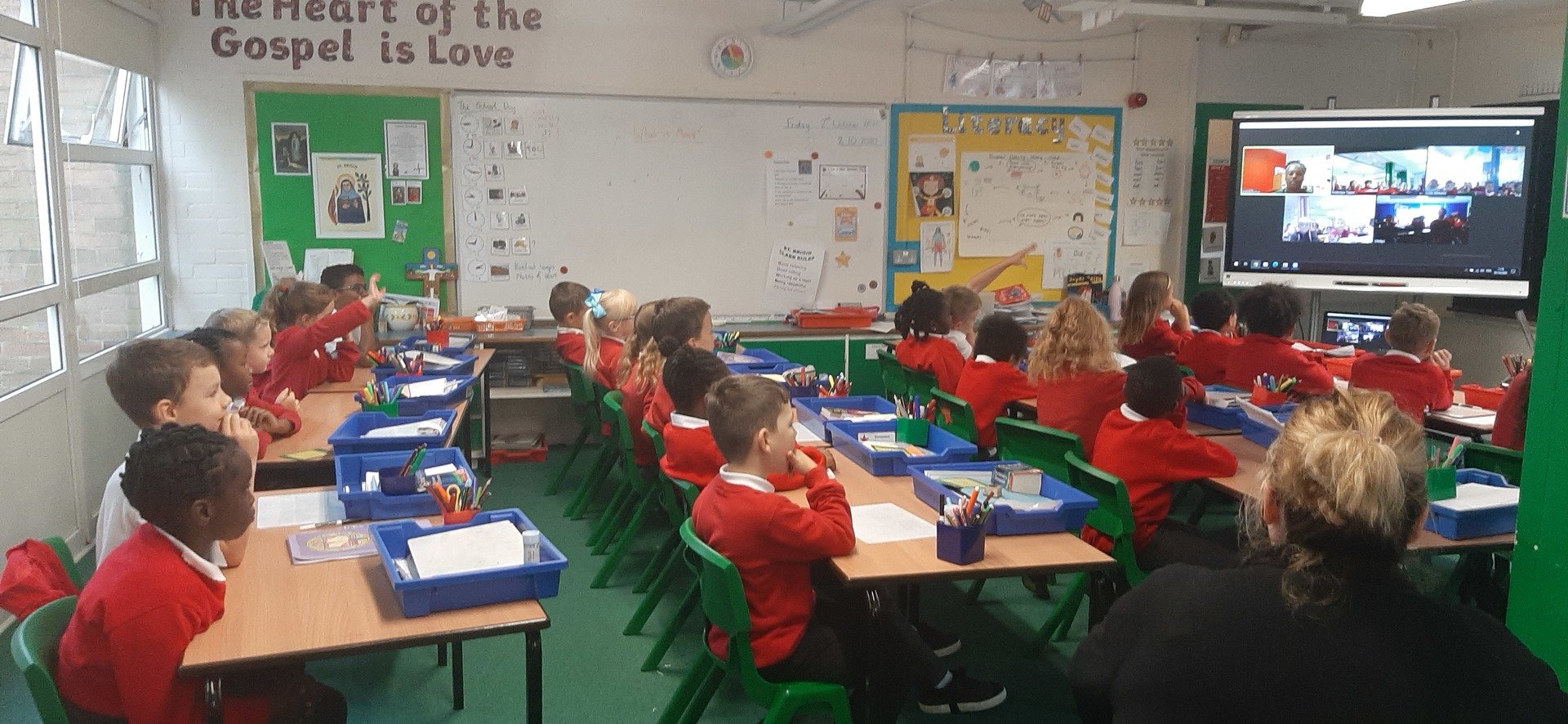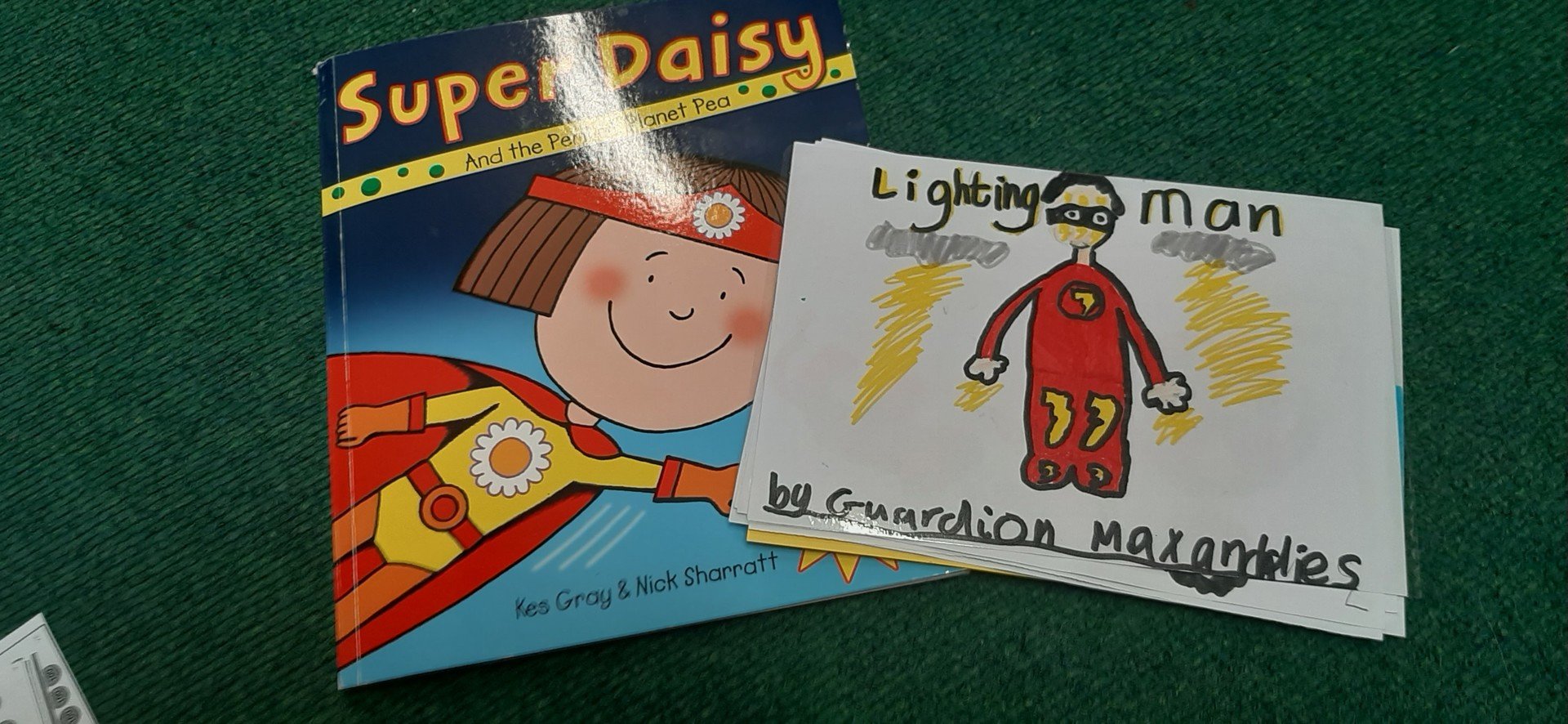 We also have 'Stars of the day', awarded to those who are good role modes to the class, ask your child if they have already been one and starting next week we will be updating you on who they are.
Also on Wednesday we do 'Times Table' certificates and already people have passed and received certificates for this. Again, please ask your child about this and as from next week we will update you with their names on this page.
To come......PEN LICENCE CERTICATES....... Watch this space......