Class Gallery
Term 3-2021
Week beginning 11th January 2021
Week beginning 4th January 2021
We have been giving instructions for making a jam sandwich
We have been working on finding factors
How the Anglo Saxons coloured their clothes
Week 5 Term 2 03.12.2020
Our stars of the week are .......
Maths: Casey and Sylvia
Writing: Damian and Filip
Reading: Thomas and Joshua
Fantastic role model: Ebony, helping a friend in the classroom
Exciting pen license news! Oliver and Tamzin now have a blue handwriting pen!
Their handwriting was reviewed by the handwriting assessing team in year 6!
Our Prayer monitor is Olivia this week.
Our Prayer ambassador is Thomas.
We have had a busy week in St Josephine's class!
We have been preparing for Advent, writing our Advent promises, preparing the Advent wreath and decorating the Christmas tree.
Take a look at our Saxon brooches which we have made with Mrs Risby. We have planned,sketched them and then modeled them using clay.
Week 4 Term 2 27.11.2020
Our stars of the week are:
Maths: Kosmoas - contributions in class during the lesson
Arianne - perseverance
Writing: Sidi - including detail in his writing
Ewelina - including powerful verbs and adjectives
Reading: Ebony - being brave and reading out loud to the class
Fantastic role modelling: Gabriel - looking after his friends
Joshua - kindness out on the playground
Enter text...This week we have been making Saxon brooches with Mrs Risby. We researched the patterns that might have been used from other artefacts, designed them on paper and then used clay. Next week we will be researching the colours that the Saxons may have used.
ADVENT WREATH
This week we choose our first Prayer ambassador - Tyreign to help us to ensure that our prayer table reflects how we can bring change to prepare for the coming of Jesus during Advent.
Our Prayer leader this week was Leon.
Week 3 Term 2 16.11.2020
Our stars of the week are:
Maths: Colin and Christian - persevering and dedication
Writing: Vardaan and Oliver - creativity in the length of their sentences
Reading: Lila and Kosmas- answering a variety of tricky questions
Fantastic role modelling: - kindness towards peers Tyler and Ebony
We are measuring our own Olympic jump in meters and centimetres! We are converting into cm and mm!
week 1 Term 2:
This week we surprised Ms Carbon, when we secretly turned into Saxon warriors in the classroom!
We have also been working on converting cm, mm m and km in maths
Term 2
St Josephine Bakhita have made lots of effort with their topic homework and been very creative. They have produced some amazing work! Take a look at some examples below by scrolling down.
Term 2
We have been thinking about Remembrance Day, learning about why we wear poppies and looking at Remembrance Day art and poetry. The children made some Remembrance day artwork using pastels and silhouettes along with making their own poppy. They are amazing!
Week 8
We have been learning about:
Friction and we have designed some experiments using marbles and different surfaces in the playground.
We found out that the bumpier the surface, the slower the marble rolled and that there was less friction. We also found out that the smoother the surface, the faster and further the marble rolled!
Week 7
This week we have been designing and making sock puppets with Mrs Risby. When we had Ms Carbon's zoom sharing assembly, all class hid and started the assembly just with their puppets!
Surprise Ms Carbon!!
Week 6
Take a look at what we have been learning about this week.
Celebrating BLACK HISTORY MONTH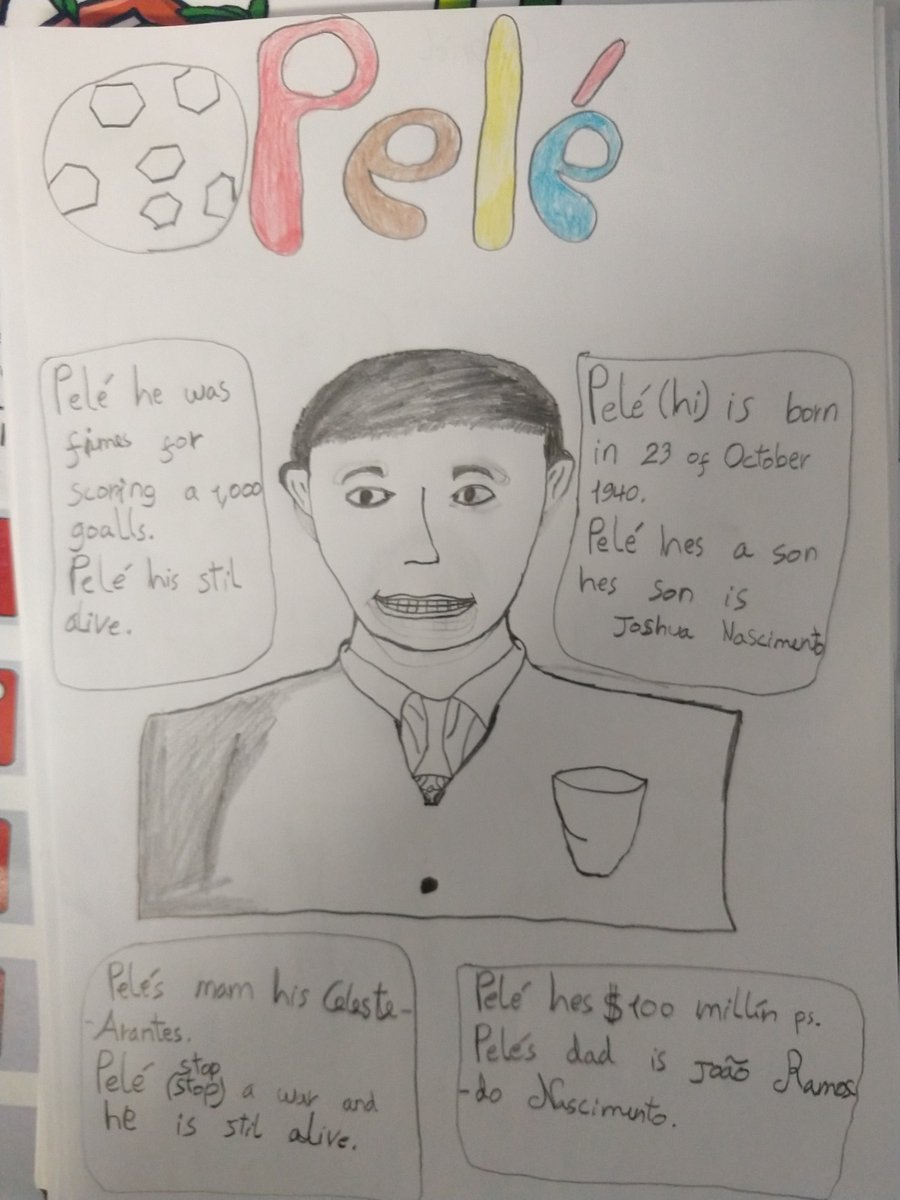 Week 7 This week we have been learning about Friction in science. We went out into the playground and tested marbles to see which surface had the most and the least friction.
We found out the that the bumpier the surface, the more friction was caused and the marble got stuck or did not move very far. We also found out that the smoother the surface the faster the marble traveled as less friction was caused.
We are so proud of the learning that all of the children have achieved this term and to have been part of their journey.
The sky really is the limit!
Mrs Risby, Miss Jennings and Mrs PenmanEnter text...