Gallery - What's been happening at St John Fisher School?
December 2018 Violin and choir concert
KS2 Christmas carol concert
On Wednesday 19th, we were treated to a concert by the children who attend Rock Steady sessions. It was an amazing and confident performance by all of the bands taking part. We really do have some amazingly talented children at St John Fisher.
On Thursday 13th December, Years 3 and 4 visited the Soldiers of Oxfordshire Museum in Woodstock as part of our topic based on World War One. We explored a trench, visited the galleries and learnt about a family from Oxford who were affected by the war. Some of the children were chosen to dress up to help us understand different roles taken by both men and women during the war. Look at the slide show below to see what the children did. .
In this week's sharing assembly, Friday 23rd November, we shared our work based on Road Safety Week. The children shared posters reminding us all about how to keep safe on the roads. Children in Year 5 designed new helmets, which they are going to enter into a competition. If lucky enough to win, their design will be produced and sold.
See the images below to see all the amazing work shared this week.
In our Friday sharing assembly on Friday 16th November, the children shared the work that they had completed based on Anti-Bullying week's theme of Choose Respect. Year 1 created hands with messages to share, Year 5 children created hands together spreading the message of 'Choose Respect', Year 4 children chose to wear their 'respectacles' with messages about how to show respect. Year 6 children wrote speeches about the rights of Women.
Look at the images below to see their work.
So many of our children took part in this year's Summer Reading Challenge. Today, Friday 19th October, the children were presented with their certificates.
On Friday 19th October, St John Fisher shared their work based on Black History Month. It was a very moving and powerful assembly, with an amazing variety of work shared. We had art based on the work of Alma Thomas, poetry inspired by Langston Hughes' 'Hold fast to dreams', facts about the life of Walter Tull, speeches inspired by Martin Luther King's I have a dream', and art based on a story from Ghana. As well as this, we had children receiving certificates for learning in school, taking part in a Tchoukball competition and out of school activities. Look at the images below to gain a glimpse of our assembly.
This week, (24th and 25th September 2018) Emeralds class were very lucky to be involved in a project with the author and illustrator Viviane Schwarz. The children visited a museum to see how she creates the illustrations for her books. Then Viviane came to St John Fisher to work alongside the children creating their own book called 'Saving James with Anna and Crocodile. All the children were involved in creating the illustrations. Look at the slideshow below to see what happened.
Today, 7.9.18, we celebrated our first sharing assembly of the new school year. Take a look at the slideshow below to see the children proudly share their work and achievements with the rest of the school and their parents.
Today, Tuesday 17th July, KS2 took part in their dress rehearsal for their play - Ali Baba and the Bongo Bandits. They performed in front of an excited KS1 audience. The pictures below give you a taste of the play which was performed amazingly by all the Year 6 children and many of the Year 5's also had roles. They were supported by the singing and dancing Year 3's and 4's.
St John Fisher truly has amazing talent in their midst.
Parents and Guardians will be so proud to see their children perform on Wednesday 18th July.
Year 4 shared their experiences of their residential at Woodlands during our sharing assembly on Friday 8th June 2018. They described their week; shared some songs and demonstrated some of the activities they completed. They also shared some of their funny, scary and favourite parts of the week. The assembly ended with the children presenting cards and gifts to the adults who accompanied them. The images below are from the assembly.
On Friday 23rd March, St John Fisher held an amazing Poetry Slam, with every class performing their poem of choice for the rest of the school and our families. It was an absolute spectacular. The photos below provide an insight into the event.
On Friday 24th March, we held our own Mother's Day breakfast club. It was so lovely to see so many Mums join us for a little morning treat, being able to enjoy a breakfast prepared for them by our own special 'Mum,' Mrs Ball.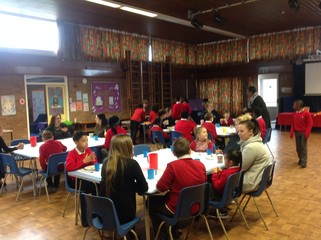 Our Harvest Mass, on September 26th, was celebrated by Fr Pius from St Anthony of Padua Church, who kindly stepped in, in place of Fr Naz. Our children respectfully took part in the Mass, singing beautifully and bringing up offerings which they created in class. We were also blessed with a huge amount of donated food, which we will be taking to our local food bank.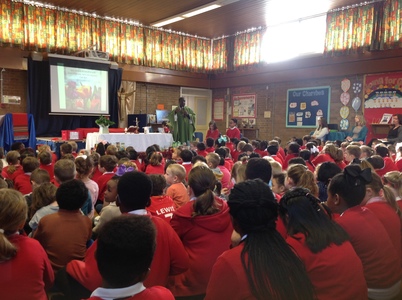 KS2 present-The Peace Child
During National Sports week, we held a Sponsored Dance - a thon to help raise money for new outdoor play equipment. We would all like to thank Keilee Sharkey (of Keilee's School of Dancing) for leading us all in the Cha Cha slide and more! Thank you everyone who sponsored the children to take part.
On Monday 26th June, Years 5 and 6 visited Salisbury Cathedral. As part of our work in History, we visited the exhibition of the Magna Carta. We were also lucky enough to take part in role play, where we acted as Barons and families from his Kingdom. He demonstrated his mean and greedy nature, taking bribes, sorry gifts from his subjects. We were also lucky to learn a little about heraldry and make our own shields.
It was a long journey, but we all had a great day. We were honoured to have our school welcomed in a message from the pulpit!
You will be able to see the interesting and fun day we had in the slideshow below.
Today, Matt from Rock Steady, who has been teaching children how to play a range of instruments treated us all to a concert. Our amazing children performed several different numbers, with singers, guitarists, keyboards and drummers performing. It was a very special treat. We really do have so much talent at St John Fisher.
Look at the slideshow below to see who performed.
Patrick Fleming from Dorchester Sailing Club, led an assembly on March 30th to inspire our pupils to take up sailing as an interest. He brought in A sailing boat, which the children loved being allowed to climb aboard.
On Tuesday 7th March, Mr Barker delivered an assembly to KS2 based on CAFOD's theme for this year. As part of our Lenten promises, the children have been bringing in coins to donate. We are hoping to make our Little Fish of collections into one Big Fish.
Pearl Class treated us to a surprise Dragon Dance to start our sharing assembly this week. 3.2.17
We enjoyed a fun assembly led by Rock Steady Band, who introduced the children to a variety of instruments. We learnt about the different sounds they could create.In the New Year, Rock Steady will return to lead some workshops with each Key Stage.
Year 6 visited Rewley Road Fire Station on 25.11.16 to take part in the Junior Citizens programme. The slideshow below shows some of the activities they took part in.
On Thursday 25th November, we gathered for our Friday assembly to share all the learning we have been doing for Road Safety Week. Look at the slideshow below to see the posters, leaflets, traffic signs and cycle helmets we designed.
Remembrance Assembly 11.11.16 - We all gathered together to hold a 2 minute silence at 11am on 11th November. We then shared our artwork and poetry on the theme of Remembrance.
We celebrated with a Harvest Mass. All our kind donations were given to a local food bank.
On Tuesday 21st June - Mr Garrard took children from across KS2 to take part in an inter-schools Athletics event at Oxford City Athletics ground in Horspath. The children enjoyed representing their school and showing off their talent. Take a look at the slide show below. to see who took part.
May 23rd to 27th.
All the children in St John Fisher enjoyed an International week, where we took on different countries in each class. The week was topped off by a fantastic International evening, where each class displayed the work we have been doing in class. Our amazing parents brought a huge variety of national dishes to share and our fantastic children put on displays of dancing from their native countries, such as India and Albania. It was a fantastic evening enjoyed by all.
Take a look at the slide show to see what happened.

We all took part in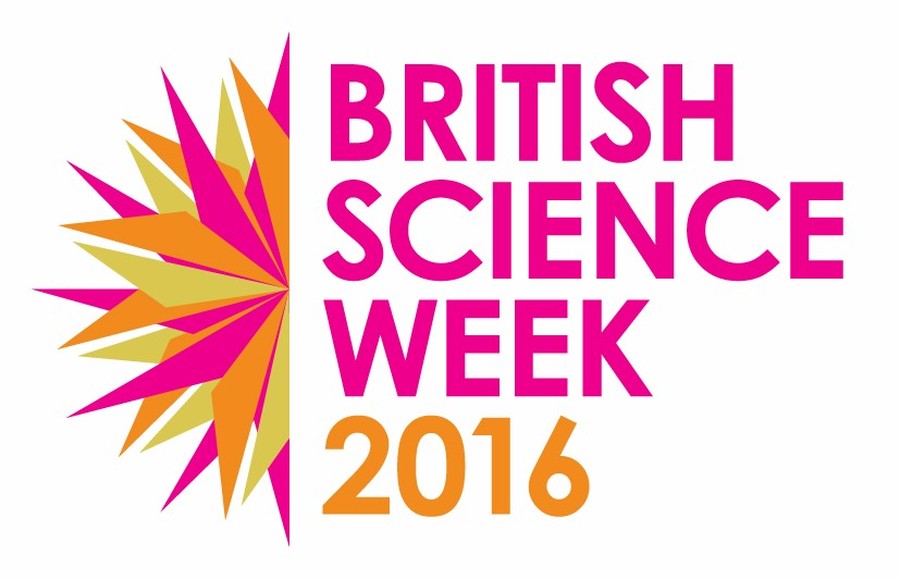 and had lots of fun experimenting!
All of St John Fisher enjoyed taking part in World Book Day. Following this we all shared the activities we did in Friday's sharing assembly. We shared book reviews, books we had created and wanted posters for our favourite characters. Four children also received prizes for their amazing costumes.
In Friday's sharing assembly (12.2.16) we all shared our work and advice on how to stay safe on the internet. Parents and carers who attended the assembly learnt a lot from the advice given. Below are some images from our assembly.
St John Fisher's Got Talent, absolutely bags full of talent!!
On Thursday 11th February we all enjoyed a fantastic afternoon of entertainment provided by children who had been voted to enter the final by their peers. We saw groups and soloists, singers and dancers. We were reminded of the abundance of talent we have here at St John Fisher. However, no-one envied the job of the judges in selecting a winner!! The winners were announced at Friday's sharing assembly: In third place was Black Magic; In second place were Zahrah and Ebony; the Ist place title went to Romario, who was a very popular winner.
Below are a few images of the afternoon.
During the week of 20th January St John Fisher pupils were very excited and honoured to host visitors from China. They loved sharing facts about each other and learning how to speak and write in Chinese. Look at some images below.
On 7th January Year 6 children visited the John Radcliffe Hospital to take part in IMPs (Injury Minimalisation Programme). They learnt some very important life skills about how to keep themselves and others safe. They also learnt how to perform CPR and how to use a defibrillator. They had an amazing morning and were excellent ambassadors for our school. Take a look at some of the images below to see what they did.
On Wednesday 16th December KS2 performed their Advent Carol Service to KS1 and EYFS in the school hall and then performed again for their families at Blessed Dominic Barberi church. The choir and the rest of KS2 all sang beautifully, some children played violins, while others performed a tableau during the readings. The slideshow below contains images from both performances.
To signify the start of the Year of Mercy some children in Year 6 created beautiful stained glass windows for our own 'Door of Mercy.' We also held our own class assemblies to share the meaning of the Year of Mercy with all the children in the school. Please look at the images below to see their amazing work.
Road Safety Week ended on Friday 27th November with the children enjoying a Fluorescent Friday. They also shared all their learning about road safety to their parents in our sharing assembly. Take a look at some images below:
This has been a very busy week (16th - 20th November). We were grateful to have a visit from Fr Richard who led us in an assembly about the 'Mission Together' charity and their work in Malawi. We also held an Anti Bullying week, focussing work in literacy and other areas of learning around this theme. We ended the week by sharing our work, such as posters, raps and poetry to parents in our Friday assembly.
On Friday 13th November we took part in fundraising for Children in Need. We dressed up as our heroes, those people who inspire us to help others: to become Champions of Change. Take a look at who we came dressed as. We had firemen, nurses, head teachers, teachers, mums, dads, super heroes and even Emily Pankhurst!
On Tuesday 9th November 2015 Topaz class took part in a programme called Junior Citizens. The programme involves learning how to keep yourself and others safe in a variety of scenarios. Here is a selection of images from their visit.
Friday Sharing Assembly 6.11.15.
Children sharing their achievements in school and out of school, such as awards for swimming, Karate and for being a finalist in a community firework poster competition.
Friday Sharing Assembly - Children receiving stickers and certificates, as well as proudly sharing their work. We love see so many parents and grandparents at our Friday assemblies.
On Thursday 22nd October we had a special assembly to say goodbye and thank you to Fiona, who has been the road safety officer for 15 years, helping children to cross the road outside our school safely.
On Thursday 22nd October, Mrs Carr (a volunteer from CAFOD) visited our school and delivered an assembly to KS2 based on this year's theme of 'Brighten up for Harvest'. At the end of the assembly, we were very pleased to be able to present her with a cheque for £140.64, which was the amount raised by the children for taking part in a Bight clothes non-uniform day.