Class Patron Saints
Each class at St John Fisher is named after their own Patron Saint. This will mean that as children journey through St John Fisher school, they will learn about the lives of a variety of different saints. The children will also celebrate their class patron saint's feast day.
Nursery - St Nicholas
Patron of Children Feast Day Dec 6th
Reception - St Therese
Patron of Missionaries Feast Day Oct 1 st
Year 1 - St Francis of Assisi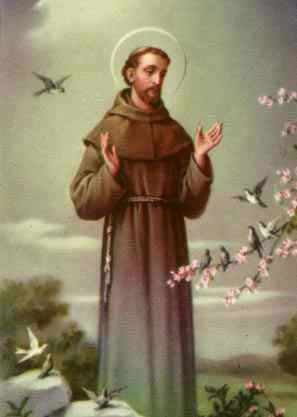 Patron of Animals Feast Day Oct 4th
Year 2- St Michael the Archangel
Patron of Police Feast Day Sep 29th
Year 3 - St Brigid of Ireland
St Brigid Patron of Infants Feast Day Feb 1st
Year 4 - St Josephine Bakhita
.
Patron of Sudan/ Anti-slavery Feast Day Feb 8th
Year 5 - St Bernadette of Lourdes
Patron of Protection against Poverty Feast Day Apr 16th
Year 6 - St Vincent de Paul
Patron of Charitable societies Feast Day Sep 27th