Safeguarding
Click here for up to date information on 'Keeping your children safe: online and beyond'
Term 6 - This term's virtues are: Faith-filled and Hopeful
Together, we are learning to be Faith-filled in our beliefs and hopeful for the future.
Here at St John Fisher, we will help by passing on the living and faith-filled tradition of Jesus Christ; by having persevering faith in our pupils, and by encouraging them in turn, to have faith and hope in themselves and others.
Prayer for the 'Year of St Joseph' as proclaimed by Pope Francis
Hail, Guardian of the Redeemer,
Spouse of the Blessed Virgin Mary.
To you God entrusted his only Son;
in you Mary placed her trust;
with you Christ became man.
Blessed Joseph, to us too,
show yourself a father
and guide us in the path of life.
Obtain for us grace, mercy, and courage,
and defend us from every evil.
Amen.
Please join the Weekly Livestream Mass for families.
from St Chad's Cathedral, Birmingham
Access at https://www.stchadscathedral.org.uk/
A virtual tour of the Cathedral is now also be available on the same link above. There are lots of guides and information about the Bishops serving our Diocese and the Cathedral itself.
-------------------------------------------------------------------
Please click on the 'Our School' tab for our
Admissions Policy.
To arrange a visit please call (01865) 779676.
Nursery Places - If you are looking for a nursery place for your child please contact the school office for more information. Tel: (01865 779676)
________________________
"Pupils enjoy coming to school; they are happy and feel safe. Pupils are encouraged to develop a positive work ethic. The school is a calm and welcoming environment."
Ofsted 2019
"LET ALL THAT YOU DO BE DONE IN LOVE"
1 Corinthians 16:14
A message from our Principal, Ms Carbon
Welcome to St John Fisher Catholic Primary School. I have the great privilege of being the Principal here and am immensely proud to be part of a team which cares passionately about our children; their education, behaviour and well-being. We recognise the importance of a broad and balanced curriculum tailored to the needs of our pupils. As well as being committed to providing the best possible education for all our pupils we also offer high quality cultural and sporting opportunities.
We provide a safe, stimulating and rich environment where pupils and staff are highly motivated and firmly believe in learning together. We respect all pupils, parents and visitors and demand the same in return.
We are very fortunate to be situated in the midst of two Parishes, Blessed Dominic Barberi church, Littlemore and Sacred Heart church, Blackbird Leys and are regularly visited by the Parish priests.
We are very proud of all that we do and hope you enjoy our website and find it interesting and informative. If you would like to visit our school a warm welcome awaits you.
Dianne Carbon
Principal
September 2020
St John Fisher Catholic Primary School is part of the Pope Francis Catholic Multi-Academy Company (PFMAC)
What's been happening at St John Fisher School?
Look at our 'Gallery' page and our 'Class Gallery' pages - (see in the Children tab) to find out.
Click here to access our
St John Fisher Virtual Library.
Have fun listening and sharing the stories at home.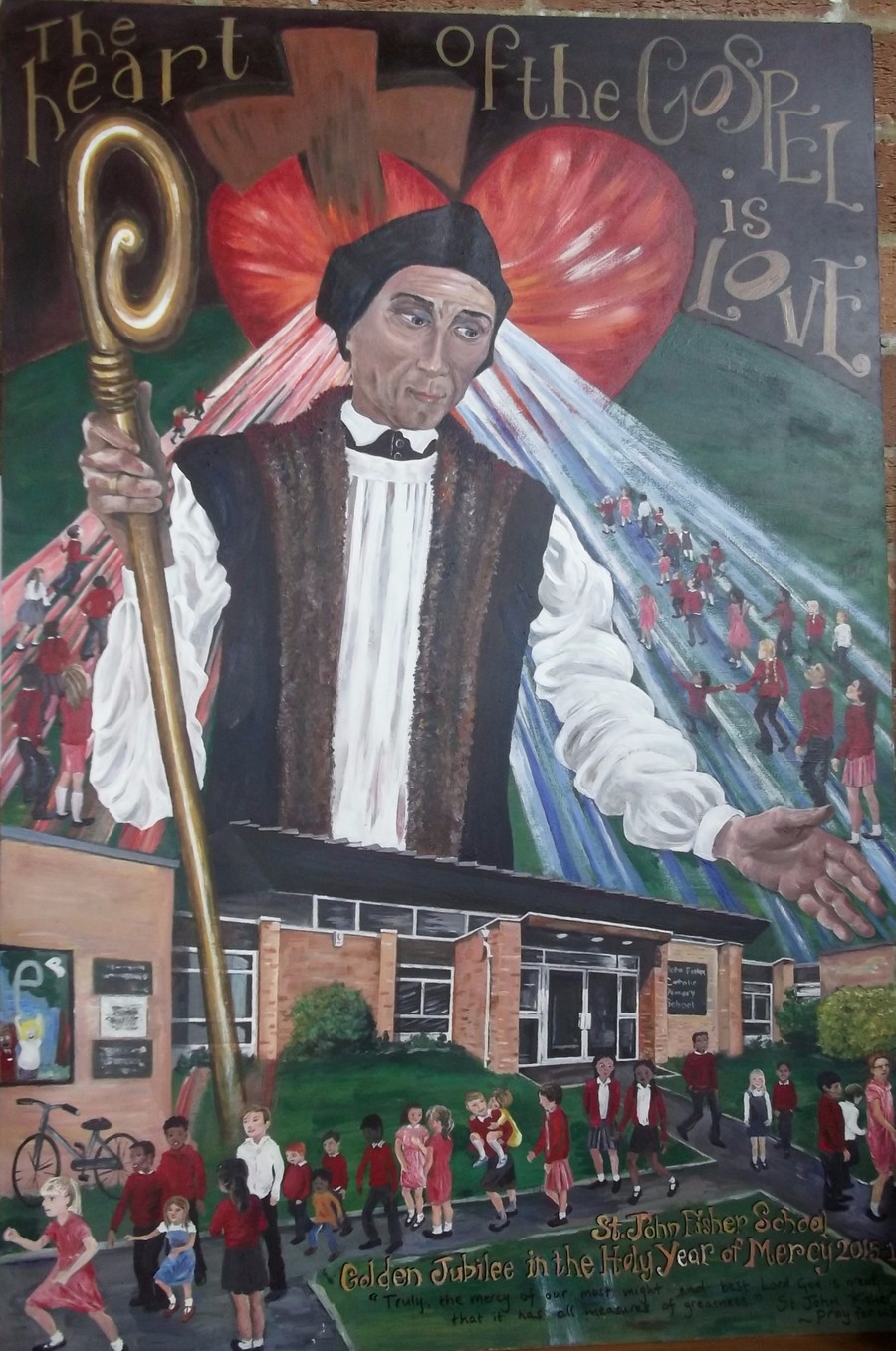 A beautiful gift, received on the Feast of St John Fisher, from our RE Link Governor and parent, Mrs Carrie Jones.
Come into school to see the original
Latest School Events
There are currently no events.
Calendars page(s): School >>
SJF School Lunch Menu Spring 2021.pdfSchool Dinners
Menu
Click on the Image to download the latest menu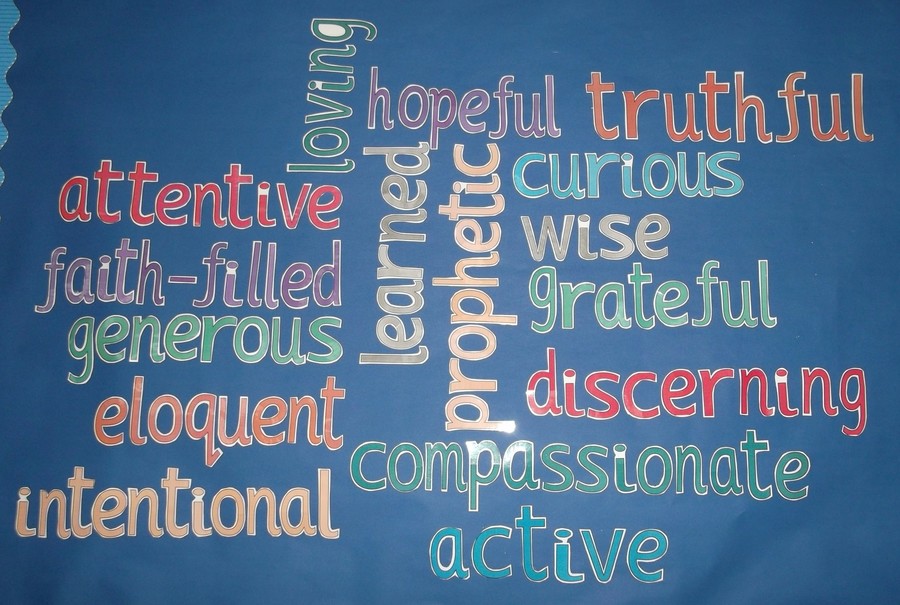 These are the virtues we will be focusing on throughout the year