Home Learning Packs have been updated -
Summer Term Week 5 now available
Find them in the School Closure - Home Learning page
Are you ready for a challenge?
Click on the titles below to access a set of challenges. This week they are based on materials. Choose a different challenge for each day.
Remember, we want to celebrate your achievements too, take a photo or keep them so that you can bring them into school when we re-open.
Reception to Year 2 - Materials challenges
Year 3 to Year 6 - Materials challenges
===============================================
Click here to find out where to get help, information and support for suicide, self-harm, mental health and wellbeing in Oxfordshire.
Click here for information about bereavement and organisations available for support and guidance.
School Closure
Our school is closed from Monday 23rd March 2020 until further notice!
Learning resources can be found on the School Closure page. This page is being regularly updated. As a minimum, please encourage your child to read daily, undertake at least one maths activity and some physical exercise.
Please also visit the Prayer for the Day page to access resources for every day use.
Continue to follow Government advice on Covid-19; the sooner things are sorted, the sooner we will all be back together! God bless.
Advice for families of children with SEND can be found in a letter from Vicky Ford MP, in the Inclusion page in the Our School tab.
"Pupils enjoy coming to school; they are happy and feel safe. Pupils are encouraged to develop a positive work ethic. The school is a calm and welcoming environment."
Ofsted 2019
A message from our Principal, Ms Carbon
Welcome to St John Fisher School. I have the great privilege of being the Principal here and am immensely proud to be part of a team which cares passionately about our children; their education, behaviour and well-being. We recognise the importance of a broad and balanced curriculum tailored to the needs of our pupils. As well as being committed to providing the best possible education for all our pupils we also offer high quality cultural and sporting opportunities, the latter highlighted by the fact we have recently been awarded the School Games Gold Award.
We provide a safe, stimulating and rich environment where pupils and staff are highly motivated and firmly believe in learning together. We respect all pupils, parents and visitors and demand the same in return.
We are very fortunate to be situated in the midst of two Parishes, Blessed Dominic Barberi church, Littlemore and Sacred Heart church, Blackbird Leys and are regularly visited by the Parish priests.
We are very proud of all that we do and hope you enjoy our website and find it interesting and informative. If you would like to visit our school a warm welcome awaits you.
Dianne Carbon
Principal
September 2019
St John Fisher Catholic Primary School is part of the Dominic Barberi Multi Academy Company (DBMAC). click here to learn more about us.
Father, you confirm the true faith with the crown of martyrdom.
May the prayers of Saints John Fisher and Thomas More
give us the courage to proclaim our faith by the witness of our lives.
Through our Lord Jesus Christ, your Son, who lives and reigns with you
in the unity of the Holy Spirit, one God, for ever and ever.
Amen.


What's been happening at St John Fisher School?
Don't forget to look at our 'Gallery' page as well.
Singing Festival 13th March 2020
23 of our Year 4 children took part in the Oxfordshire schools' singing festival this afternoon. They proudly represented our school with a fantastic performance of 8 different songs. Please go to our gallery page to see some images from the event.
World Book Day - 5th March 2020
Please go to our gallery to see what we did to celebrate this special date.
Mental Health Assembly
on 2.3.2020
delivered by our Year 6 ambassadors with support from Jamie from mental health support team.
The Spirit of Christmas came early to St John Fisher, as we were treated to a beautiful Advent Carol Concert by our KS2 children, The children: sang beautifully; read readings and bidding prayers; played accompanying instruments; acted out the Nativity tableau and our audience were greeted by our string band players.
We are truly blessed to be a part of St John Fisher school.
The children of Amethyst class wishing you a Merry Christmas from The Big Christmas Sing. This event held at Oxford's Town Hall brings together primary schools from across Oxfordshire to raise funds for Christian Aid's work, just by their singing.
An Invitation to Prayer with Archbishop Bernard
Today our KS1 and KS2 children joined with schools across the Diocese in a live stream, to pray the Rosary with the Archbishop, who held the service at St Chad's Cathedral in Birmingham.
Our children were such amazing ambassadors for our school, taking part in a respectful and prayerful manner. Images from the service can be seen below.
LEAVERS 2019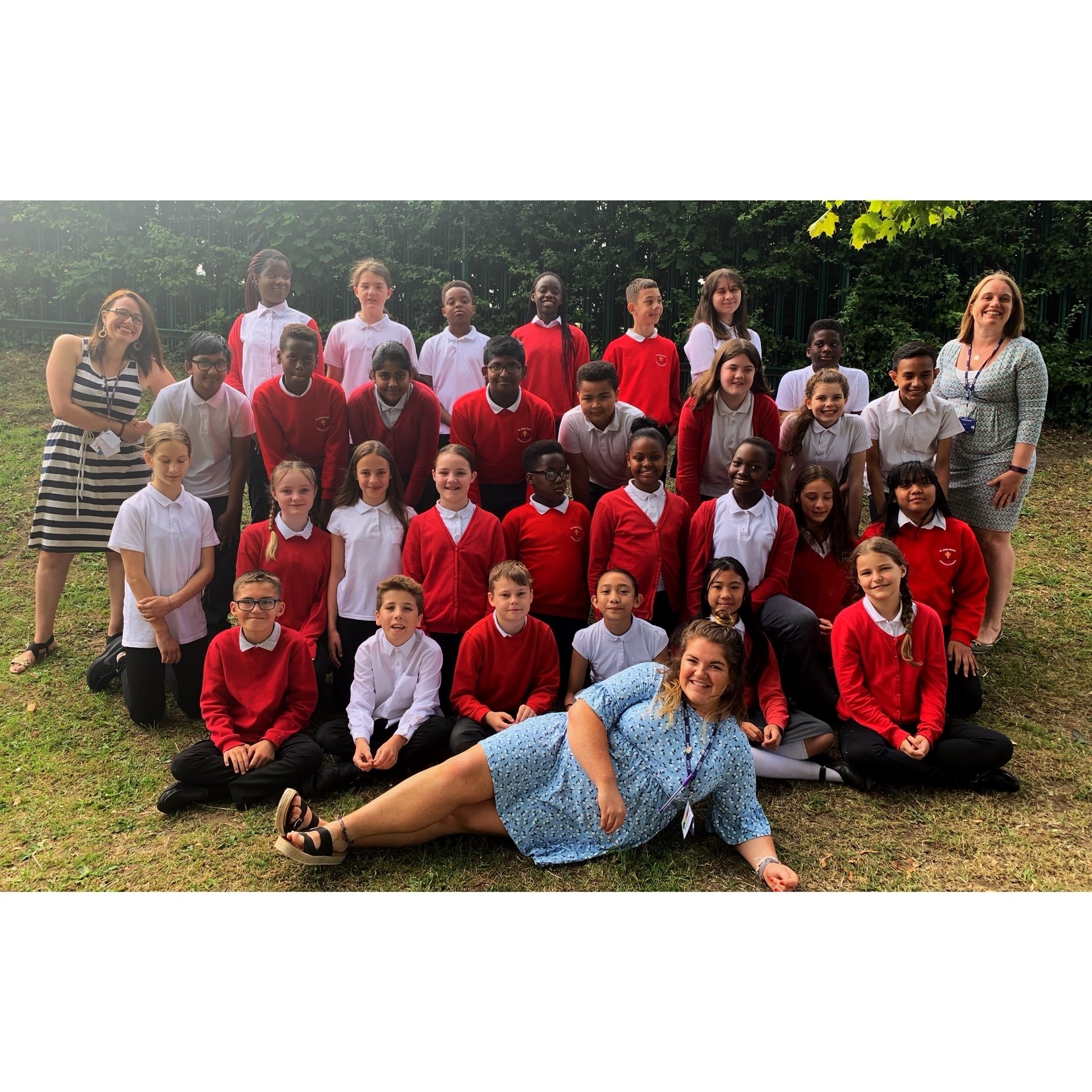 Good luck and goodbye to our wonderful year 6 class of 2019. We hope you enjoyed your leavers festival and assembly. Thank you to all the year 6 parents who helped us celebrate at Mass and at school, and for your support and gifts. Check out some of the photos and PowerPoints by clicking below...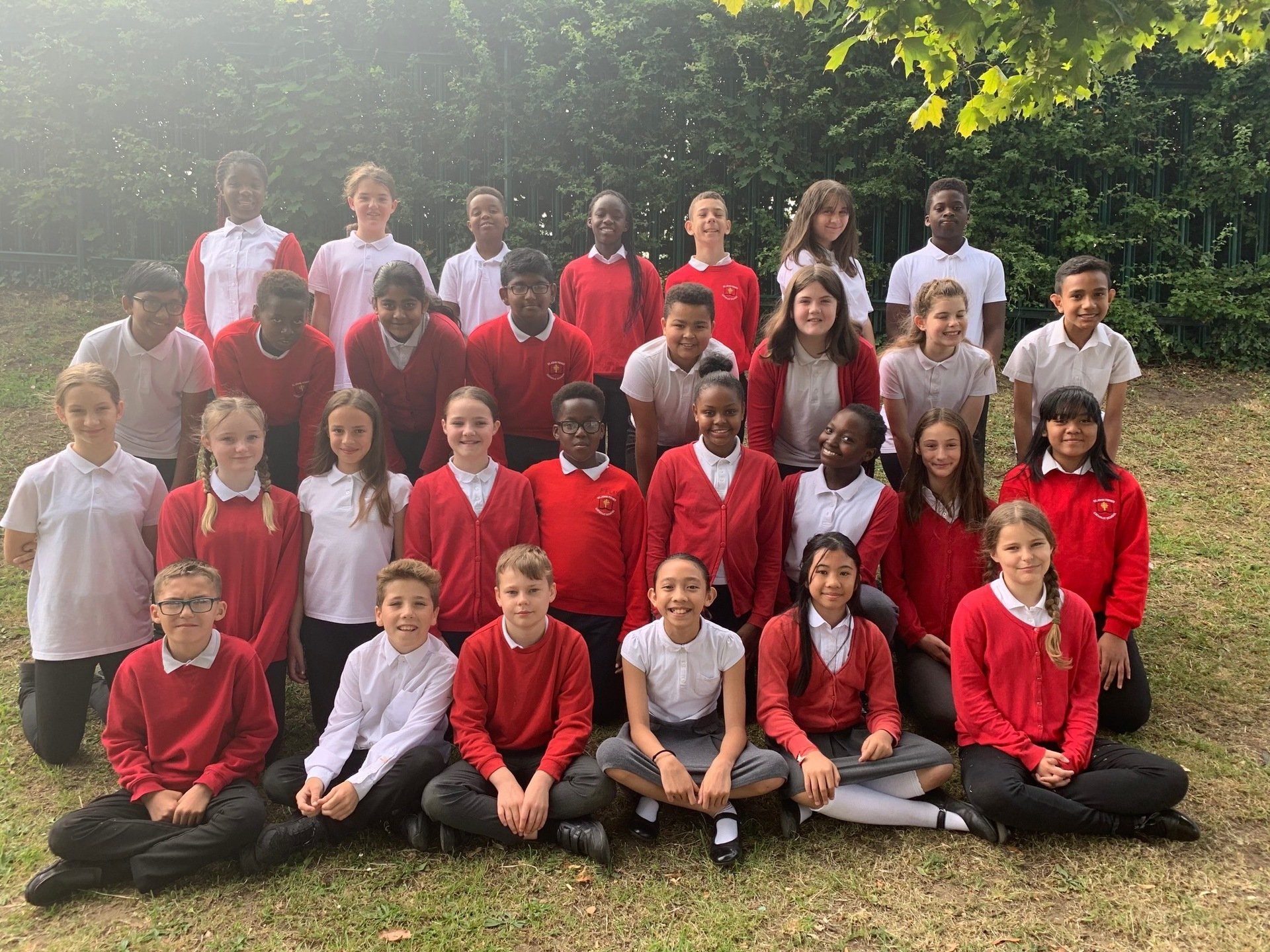 Click here for: Leavers Assembly PowerPoint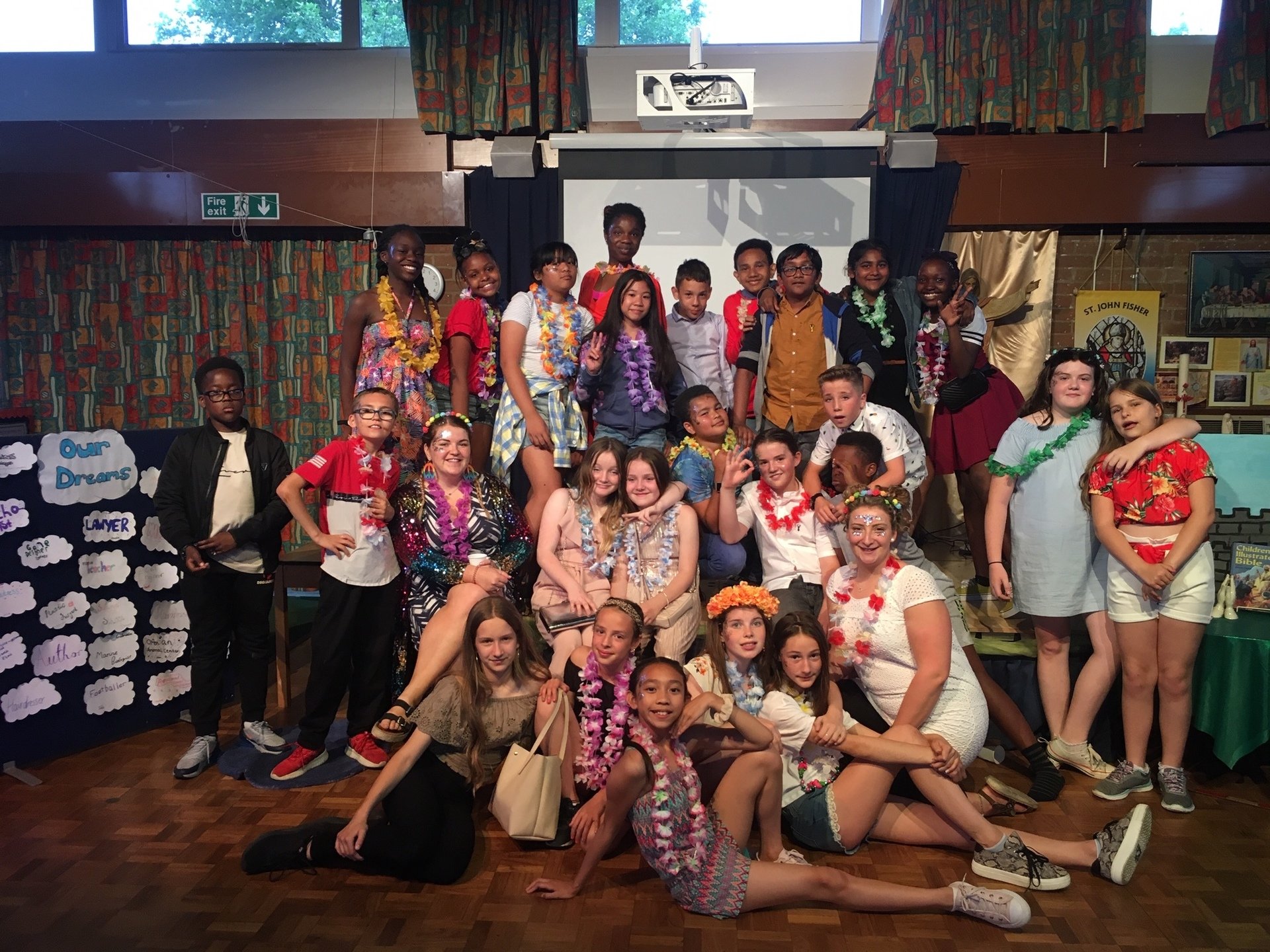 Click here for: Leavers Festival 2019 PowerPoint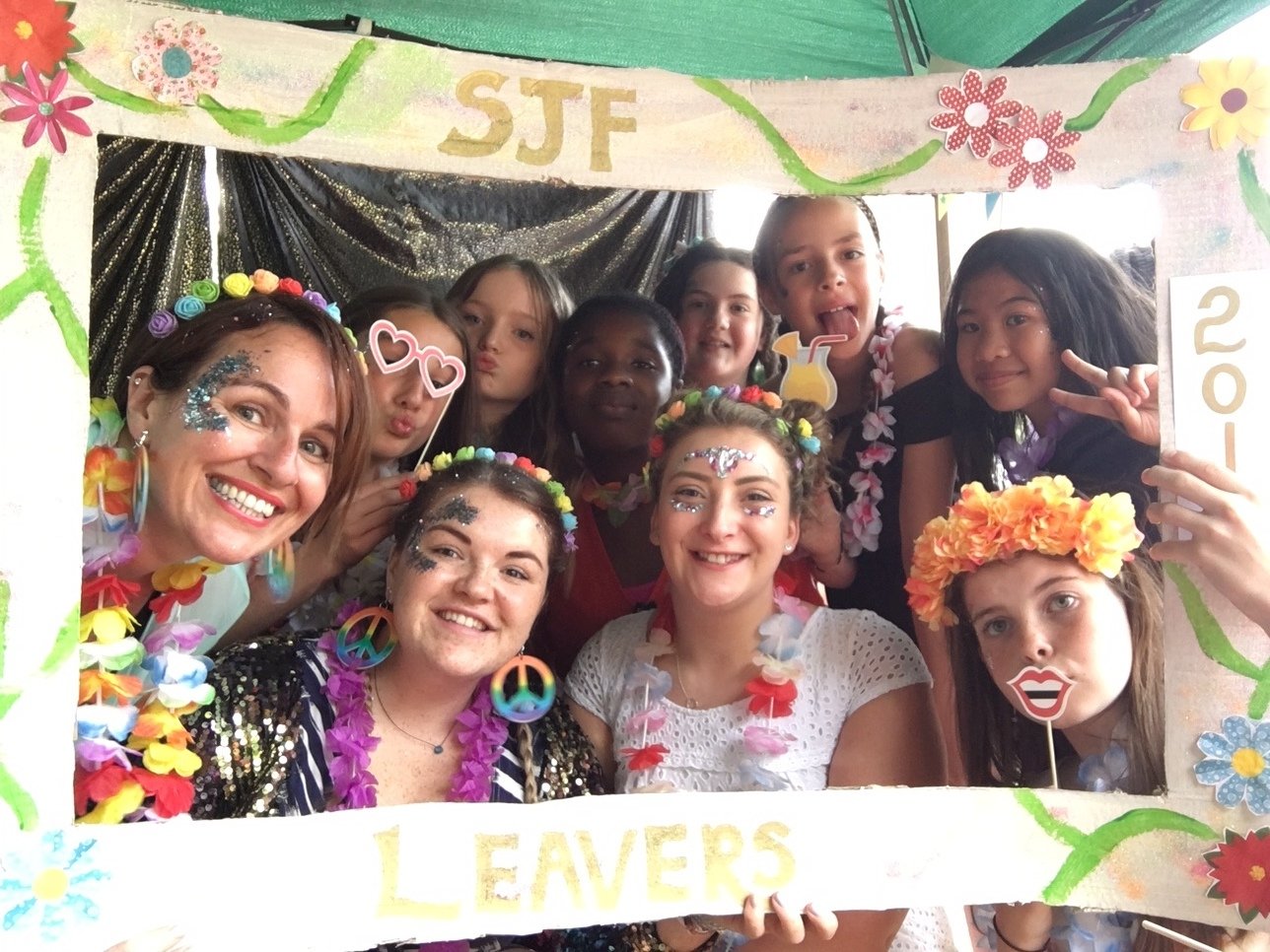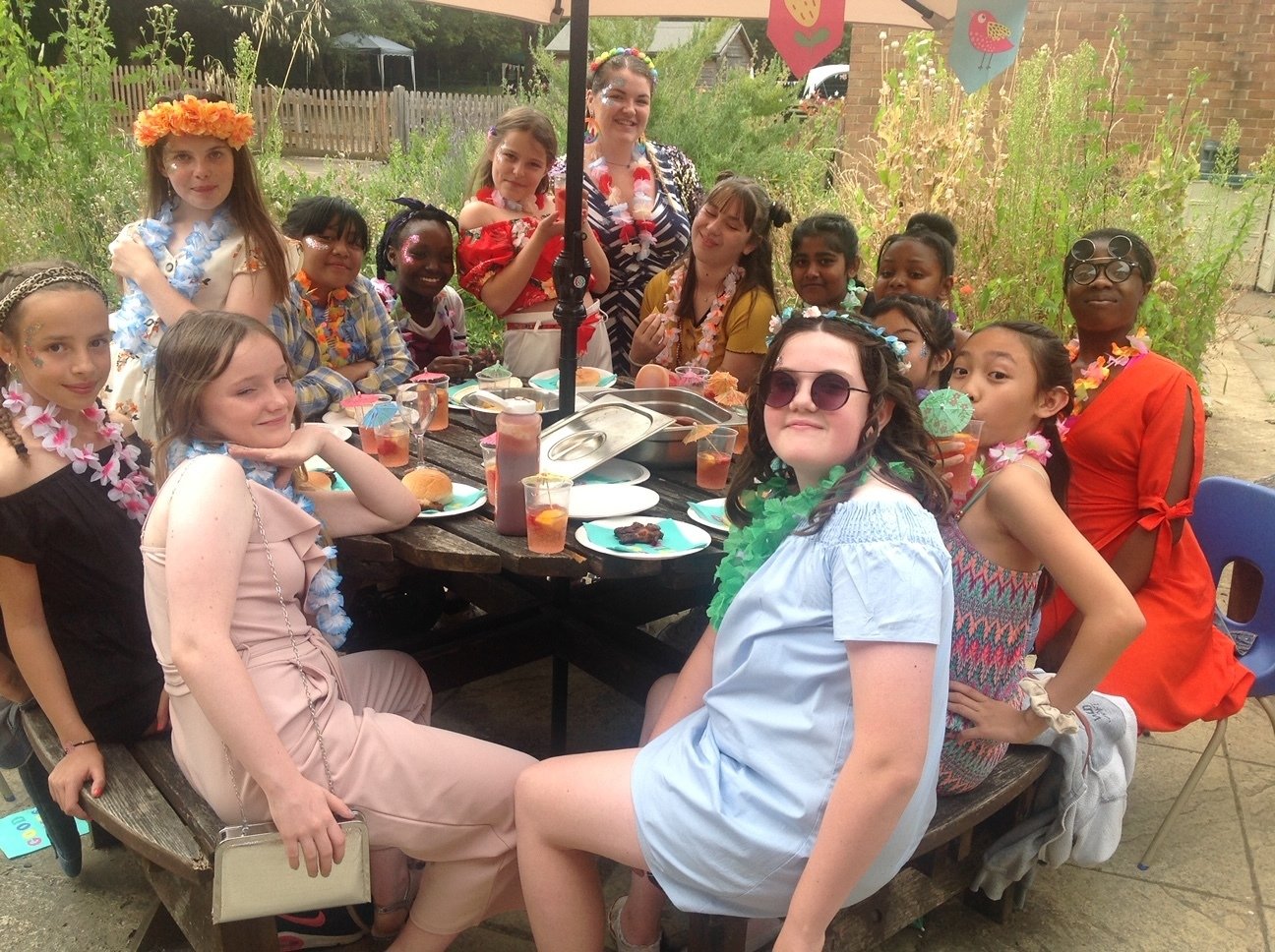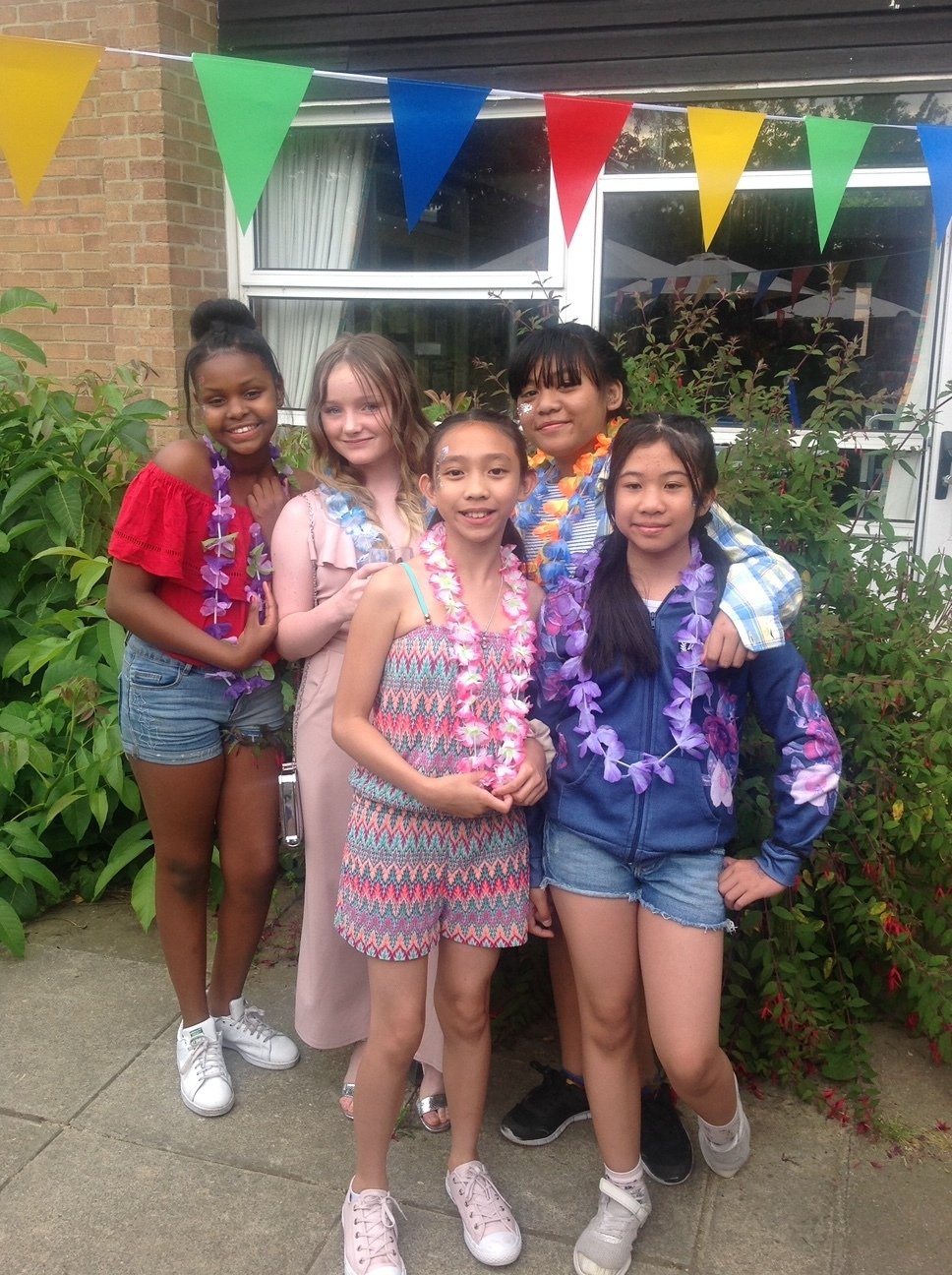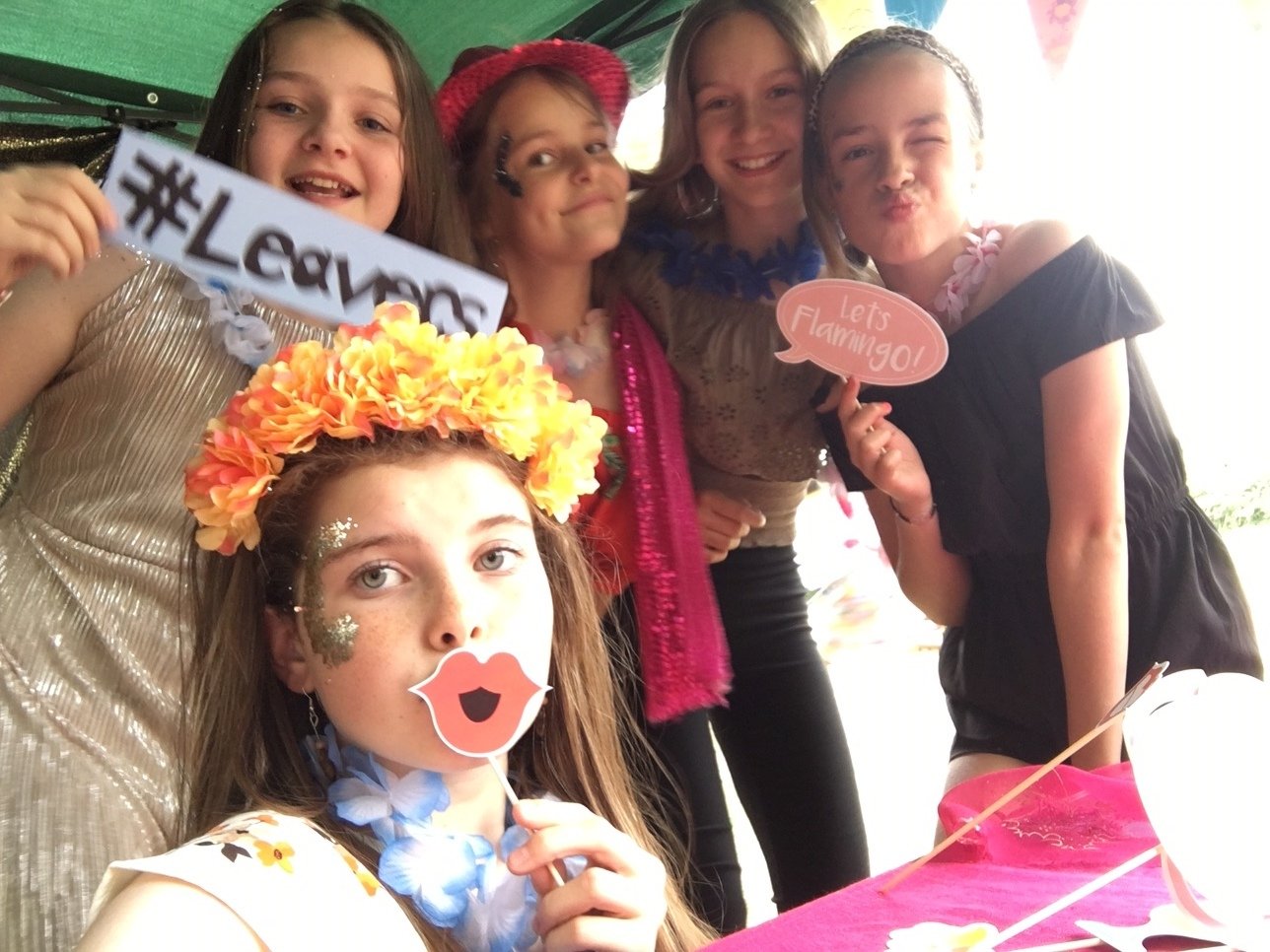 Wednesday 10th July 2019
Packed audiences were today treated to an amazing extravaganza, as our KS2 children performed their KS2 play. The costumes, singing, dancing and acting were all fantastic. It really was an honour to see all the children shine.
See a few images from the show below.
Friday 21st June 2019
To celebrate the end of our International Week, our children were proud to invite their parents to come and view their learning. Please look at the slide show below for a snippet of the work they shared. Then click on our Gallery tab to view more images.
Year 4 had a special treat today, when Rugeisa and Emily from Pearl class, as well as Bleonita and Sergi from Sapphires (Yr4) helped teach us some Albanian as part of our learning in International Week. Watch the videos to learn some Albanian too!
We would like to share with you our chosen class poems as we celebrated National Poetry Day.
Science Week 2019 - St John Fisher have had a fantastic week, exploring and investigating the awe and wonder of Science. The power point below gives you just a snippet of the experiences that the children have had this week.
As a focus, we also looked at Women in Science, and each class did their own research to find out about the history of Women in Science and the variety of areas of science that are open to females.
Friday 9th November
St John Fisher School
Remembered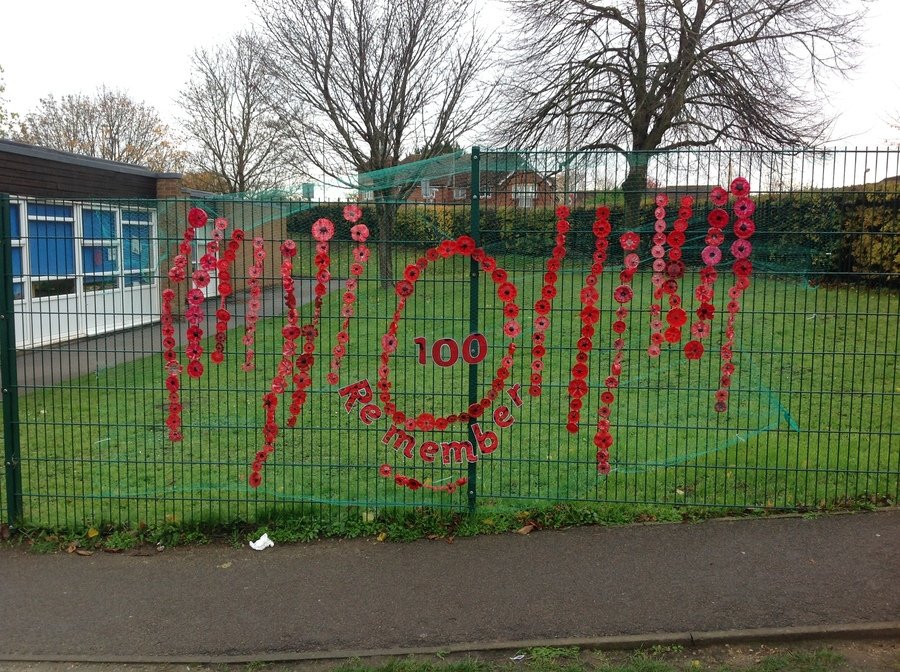 As Remembrance Day approached the children honoured the soldiers who fought during the First World War, World War II and other conflicts around the world.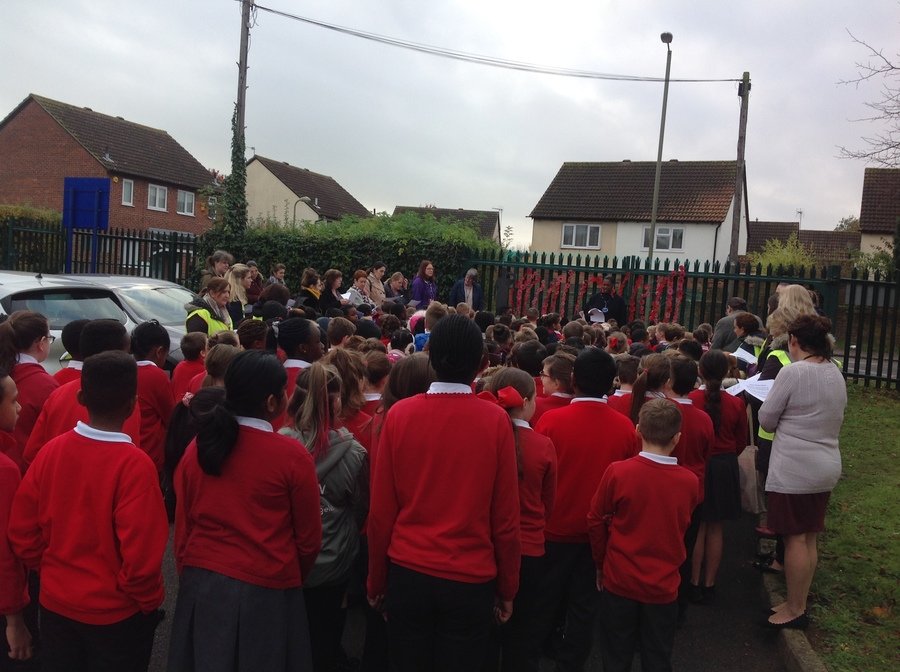 The children, as ever, were amazingly respectful and listened in silence to a poem read by Ms Carbon. We are so proud of our children who made their own poppy to display and gave great thought in why we come together on Remembrance day.
Thank you to all the parents who also gave up their time to join us as we observed a two minute silence together.
Friday assemblies are truly inspirational and make us all proud to be part of the St John Fisher family.
On Friday 19th October, St John Fisher shared their work based on Black History Month. It was a very moving and powerful assembly, with an amazing variety of work shared. We had art based on the work of Alma Thomas, poetry inspired by Langston Hughes' 'Hold fast to dreams', facts about the life of Walter Tull, speeches inspired by Martin Luther King's I have a dream', and art based on a story from Ghana. As well as this, we had children receiving certificates for learning in school, taking part in a Tchoukball competition and out of school activities. Look at the images below to gain a glimpse of our assembly.
10.10.18 Sapphires class are both very proud and excited to have received an email from the author Kes Gray. In Literacy, we have been working on the story 'Super Daisy' which the children have thoroughly enjoyed. As an end to the unit of learning, the children wrote letters to either Kes the author, or Nick Sharratt the illustrator. Following this, we sent some of the letters to Kes to show how inspired we had been by his book.
Please call in to see the letters and his response.
This Week, in Friday's sharing assembly. Children in Year 5 shared their Canticles after listening to St Francis' Canticles of Creation. Below are some examples.
Fr Naz celebrated our Harvest Mass for 2018 on Tuesday 25th September. It was a beautiful prayerful time. Our school community showed how caring they are with all the donations of food brought in, which we will be taking to our local food bank. Each class also created something special for the offertory. We had bread, soup, artwork and harvest prayer wreaths, showing the children's understanding of the meaning of Harvest.
On Tuesday 11th September, KS2 took part in the Adoremus which was streamed live from Archbishop Bernard's chapel. The children joined in with the singing and the divine praises.
It was a beautifully calm and respectful and reflective time for us all to experience.
During our sharing assembly on Friday 8th June, Year 4 children shared their experiences of their residential week at Woodlands.
Look at the slideshow below.
'We invited our families and friends to our Father's Day breakfast...and they came!'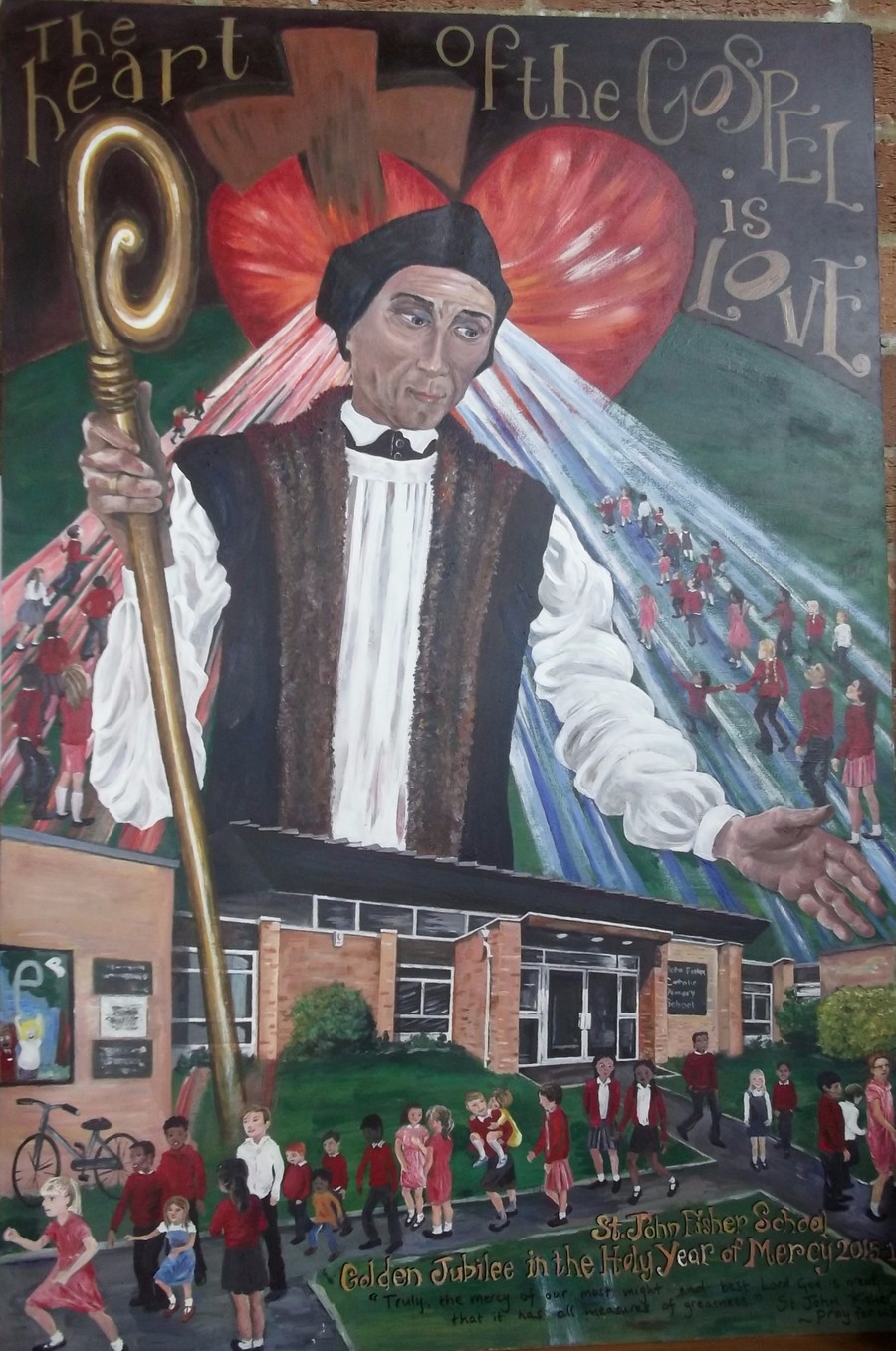 A beautiful gift, received on the Feast of St John Fisher, from our RE Link Governor and parent, Mrs Carrie Jones.
Come into school to see the original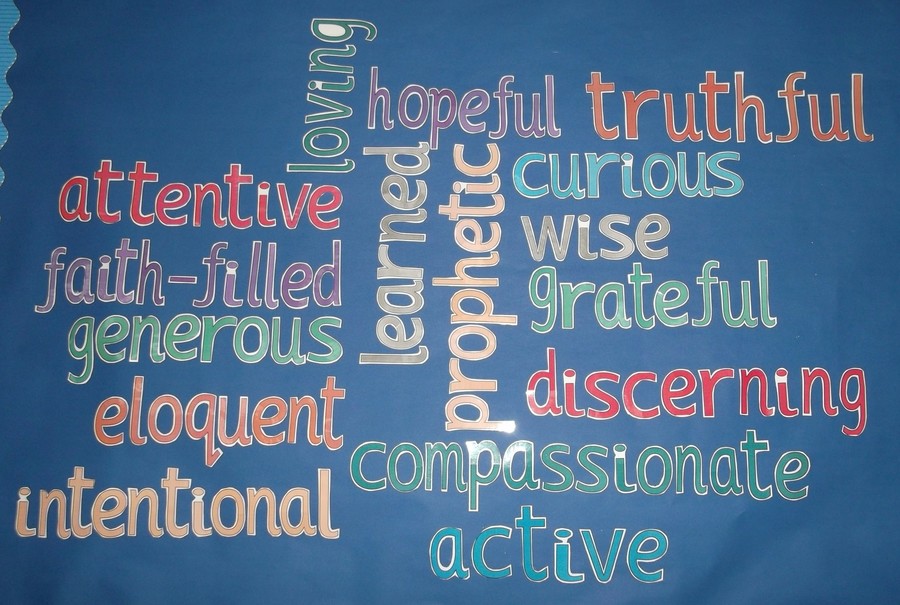 These are the virtues we will be focusing on throughout the year
Latest School Events
There are currently no events.
Calendars page(s): School >>