PFMAC Concert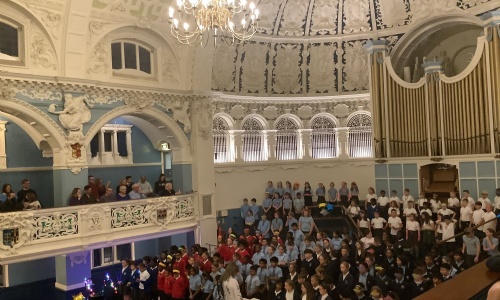 St John Fisher took part in the PFMAC concert at Oxford Town Hall
Last Thursday, our Year 6 children went along to Oxford Town hall for an afternoon of rehearsals and an incredible evening performance to friends and family.
This is the second year the whole PFMAC have come together to celebrate, this time with an evening of 80s classics.
Mr O'Connor from Our Lady of Lourdes, Witney arranged everything, and Mr Humphrey's conducted to the sounds of a live band.
Our children were amazing, and looked incredible thanks to Mrs Ball's florescent accessories.
Thank you to all the parents who came along to watch and experience an amazing evening in an incredible setting.