Oxford Opera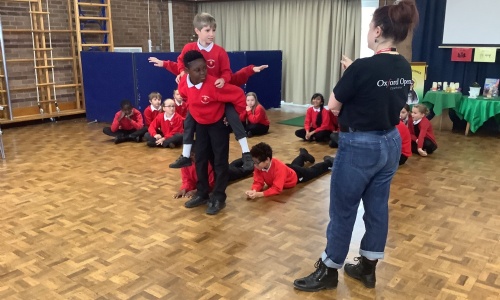 On Monday 14th, we were lucky enough to have a visit from Oxford Opera to deliver workshops to all children from EYFS up.
In EYFS and KS1 children listened to Opera music, and had to act out and draw what the music said to them. They also learnt a bit about what opera is, which was new to lots of them.
KS2 had two hour workshops based around Tamino's Adventure, inspired by the Opera 'The Magic Flute'
Children took part in drama and discussions to really delve into the story, and then heard some incredible Opera Singing.
All children (and staff!) loved the experience and we would welcome them back any time
http://https://oxfordopera.uk/